How to register phone in Turkey
If you are a foreigner in Turkey, all communication and telecommunication devices and equipment, including cell phones, must be imported into Turkey through the relevant authorities and according to the legal and customs procedures, and, most importantly, you must pay certain taxes.
You can use your phone for up to 120 days via international roaming or with a Turkish SIM card without having to register it.
After 120 days, you must register your device and pay the registration fee, otherwise, your device will be blocked from the three Turkish mobile networks.
So it is important to know how to register your phone in Turkey so that you can continue to use it without any problems.
This is in accordance with the guidelines of the Ministry of Communications and Turkish Customs. However, if you bought your cell phone in Turkey, you do not have to register it in Turkey.
You can only register one phone every 3 years. So if you plan to stay in the country for more than four months, you need to know how to register your cell phone in Turkey.
Owners of all foreign mobile devices such as laptops, phones, and tablets should register them in Mobil Cihaz Kayit Sistemi, the mobile device registration system.
You can read more about: The Cost Of Living In Turkey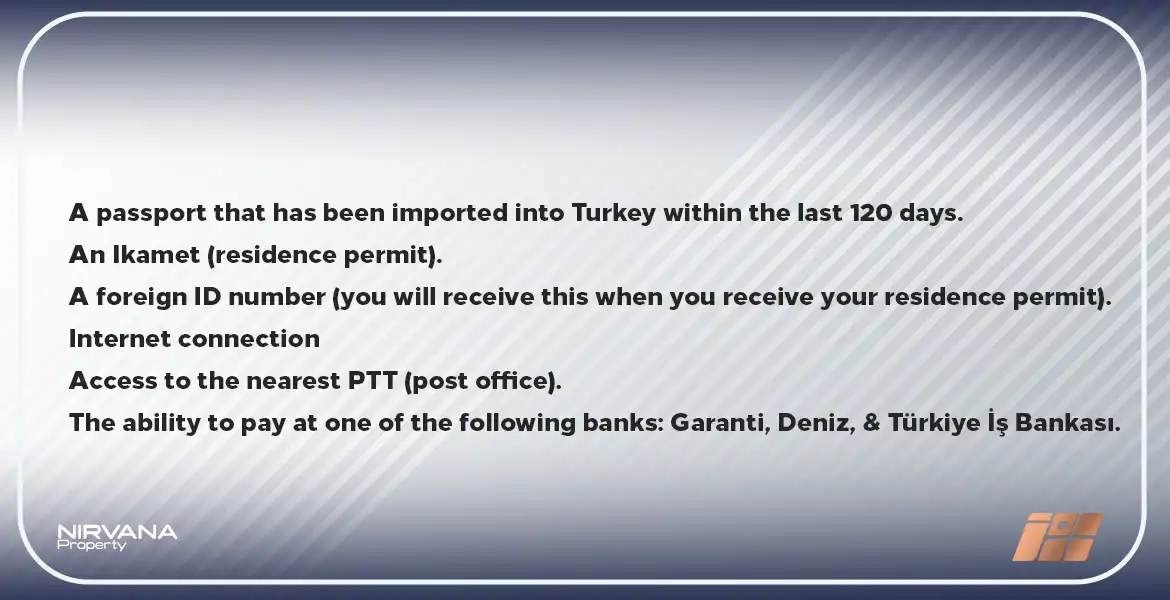 How can I register my cell phone in Turkey?
To start the process, you will need the following:
A passport that has been imported into Turkey within the last 120 days.

An Ikamet (residence permit).

A foreign ID number (you will receive this when you receive your residence permit).

Internet connection

Access to the nearest PTT (post office).

The ability to pay at one of the following banks: Garanti, Deniz, & Türkiye İş Bankası.
Then find the unique 15-digit IMEI (International Mobile Equipment Identity) number of your device and write it down. This information can be found in the About section of Settings for Android devices and in Settings > General > About for iOS devices. If you have a phone with a removable battery, look for your IMEI number on the sticker under the battery.
If you press *#06# on the keypad, you can also find your phone's IMEI. From here you have 2 options, register online or at the tax office.
You can read more about: Istanbul Airport | The largest airport in the world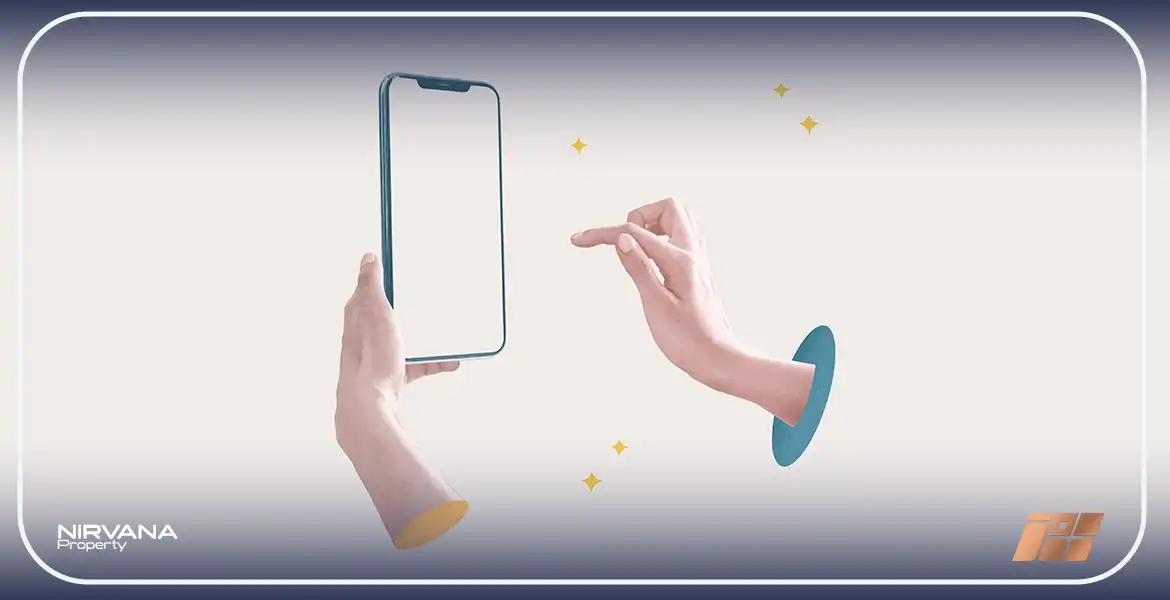 How do I pay the tax and register my phone online?
You will need your passport, residence permit, and phone and you will need to go to the nearest PTT, which is the main government post office. Simply go to the counter and hand over your passport and residence permit (your passport may not be required) and ask for an E-Devlet password.
They will usually ask you for your phone number and text it to you, for which there is a small fee.
Go to the E-Devlet site (giris.turkiye.gov.tr/Giris/gir) and enter the password provided, but change it to a unique one after you get into the system.

Go to ivd.gib.gov.tr/?gn=ceptelharc and select the Harc ve Degerli Kagıt Bedeli option. You will pay CEP Telefonu Harci.

Fill in the requested information and then complete the numerous choices to pay by online banking or credit card.

Then return to the first website for confirmation and a number to process your request.
How do I pay the tax and register my phone with the tax office?
If you do not want to pay the online registration of a foreign cell phone, get your E-Devlet password and then go to the nearest tax office (Vergi Dairesi) with your phone passport, Turkish residence permit, and IMEI number and tell the clerk that you want to register your cell phone and pay the registration fee.
Then take it to one of the three major mobile phone providers: Turkcell, Vodafone, or Turk Telekom.
Finally, apply for a Turkish sim card and tell the clerk that you are registering your foreign phone at the same time.