The Best Food Delivery App in Turkey, In this article, Nirvana Property will discuss the best food delivery apps in Turkey to utilize when traveling in Turkey, but first, a word of caution.
Most of them provide more variety and options while you're in major cities like Istanbul, Ankara, and Izmir or well-known Mediterranean coastal locations like Bodrum and Antalya.
We all enjoy substantial and delectable Turkish food, and now that there are so many different food delivery apps available in Turkey, we can eat what we want, whenever we want.
Turkey has been able to pioneer in a number of disciplines, which has drawn attention to it and encouraged people to go to it from all over the world. with a view to promoting stability, employment, and tourism.
And while discussing the most notable characteristics of Turkey, we can only bring up its delectable cuisine, which has introduced new and complex flavors to the world of food and confections.
Best Food Delivery App in Turkey
Yemeksepeti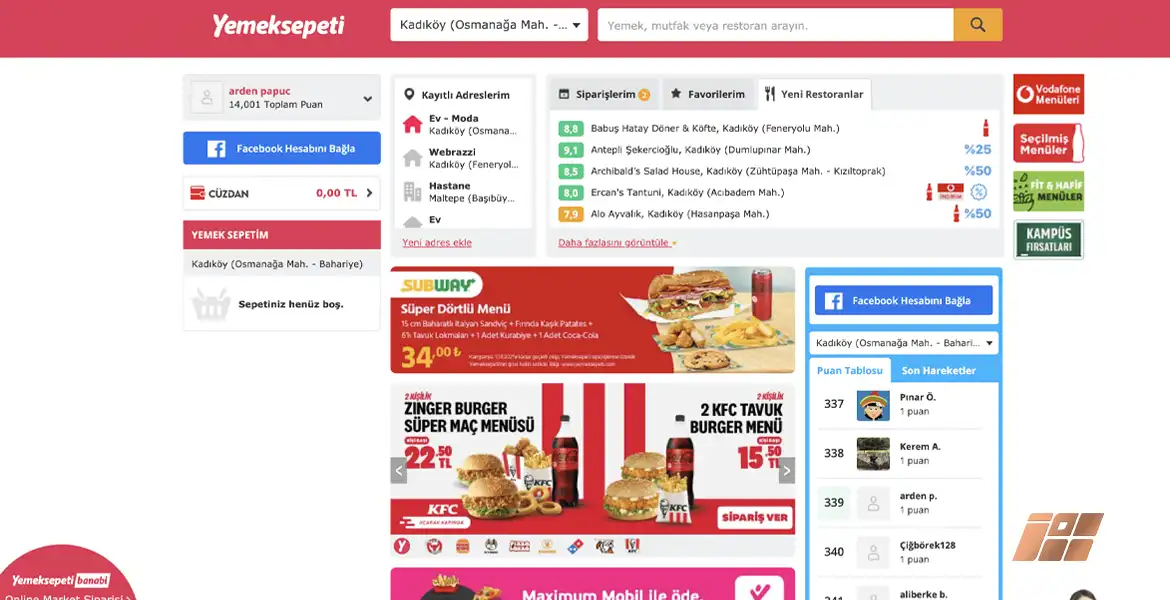 This is without a doubt the most popular app in Turkey with over 10 million downloads on Google Play, and it is not likely to be surpassed.
Operating all over the nation, foreigners who reside in Istanbul greatly adore it. The software also has the ability to switch settings to English.
After that, you give it permission to utilize your GPS position or to look for a certain region. If any of the restaurants are running any special deals, the term Indirim will show next to them in the list of eateries.
The three scores for each restaurant are speed, service, and taste. These are based on user reviews, with a ten-point scale. They also show the minimal expenditure, the typical delivery time, and remarks.
Read About: Best 5 supermarkets in Istanbul
Zomato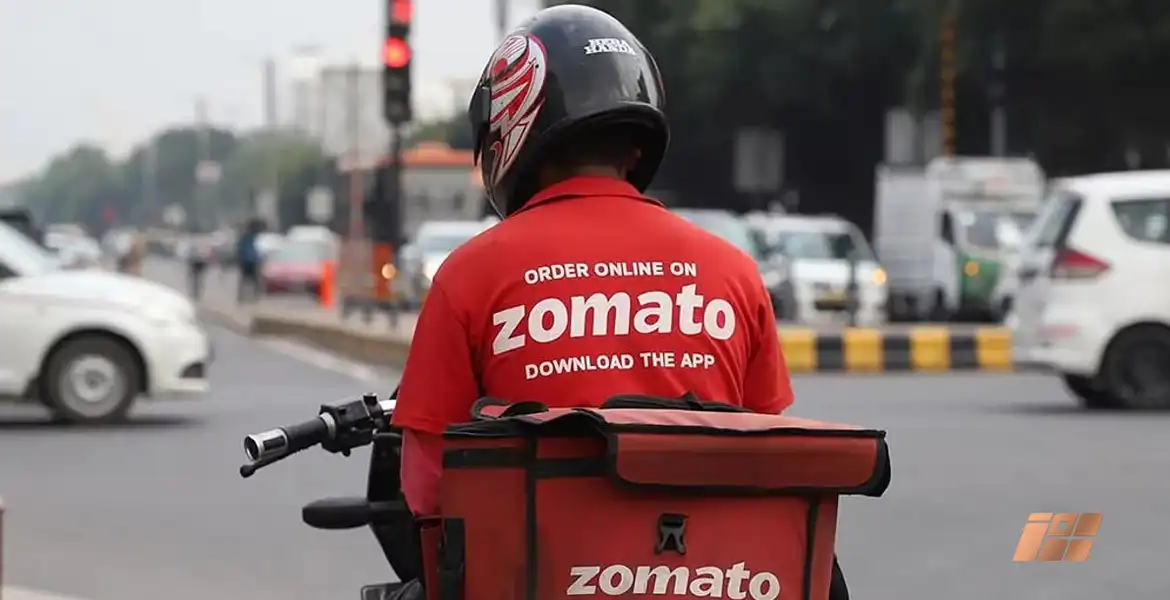 Zomato performs an excellent job, however, it primarily serves major cities, which might easily account for why it ranks behind Yemeksepeti.
For instance, we requested our Didim-based writer to download the app and share her thoughts with us. Only eateries in Bodrum, a 90-minute drive away, were displayed. We discovered that the app provided a great range of nearby options while we were in Istanbul.
Zomato is different from Yemeksepeti in that it lets you search for eating and nightlife options as well as eateries that deliver. They also offer a gold membership that entitles you to free beverages or discounts on some menu items.
Getir Yemek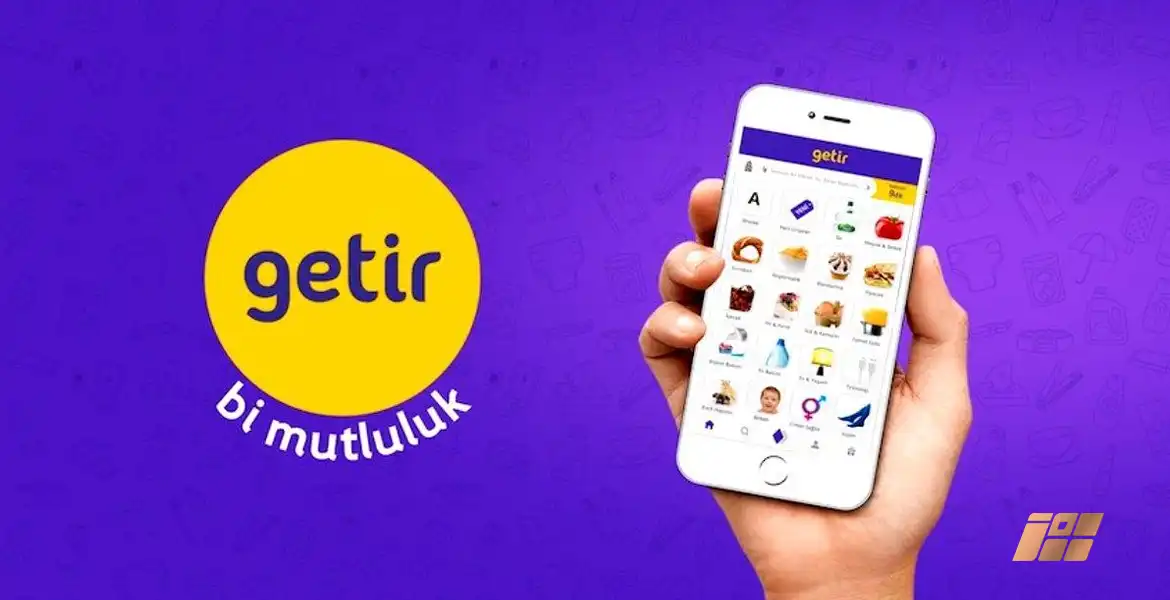 Getir was founded in 2015 to offer your market requirements directly to your house. The business grew and began to transport food at the beginning of its current development to service many nations worldwide. So how can we place a meal order using this app? Now let's look at how this little program is used.
To use the program, you must first download Getir on your Android or iOS smartphone. After that, you must establish an account, just like with other applications.
The most crucial step is to input the address you want your order to be delivered to while using the app in the "Set a Delivery Address" part of the account creation process.
Trendyol Yemek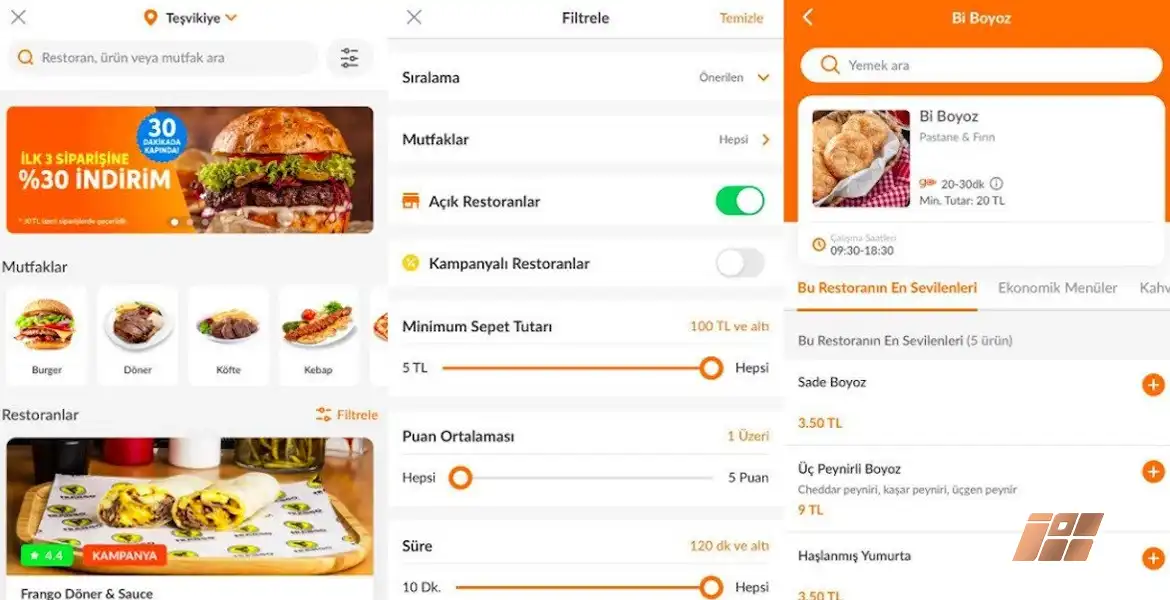 The largest range of products is offered by Trendyol Yemek, a Turkish internet retailer. Use Google Translate to navigate this page. The biggest online retailer in Turkey is Trendyol, which is comparable to Amazon in the US. It is a well-known Turkish meal delivery website that many Istanbul residents utilize.
They expanded very swiftly, taking in the bulk of Turkey's cities. To increase its market share, Trendyol Yemek is now giving out large discounts.
Additionally, Trendyol owns the website, Trendyol Market. Trendyol Market is home to supermarket chains including Migros and Happy Center. Any grocery item may be ordered from this shopping website.
Read About: The 9 Best Malls in Istanbul for Fashion Lovers
How is food in Turkey?
Ottoman food enriches Turkish cuisine and fosters ties with many other countries. It includes both sweets and a huge diversity of tastes.
Turkish cuisine varies greatly depending on where you are in the country, whether it be in a single area or the entire nation. The same meal is made differently in the western areas, such as Istanbul, Bursa, and Izmir, then it is in the Central Anatolian Region, using lighter tastes and less fat.
There is a unique variety of breakfasts in Turkey. The traditional Turkish breakfast includes goods made from honey in addition to cheese, jam, olives, tomato sauce, molasses, tahini, bagels, pastries, bread, and tea. Additionally, tomatoes, green peppers, onions, olive oil, and eggs work to jump-start your metabolism.
Read about: 4 Ways to pay bills in Turkey
The best food delivery apps in Turkey vary depending on your location and preferences whether you are in Istanbul or in another major city in Turkey.
Written by: Nirvana Property