Airports in Turkey are one of the best-designed and busiest airports in the world since Turkey is one of the most frequently visited countries by tourists for a variety of reasons and objectives, including tourism, investment, healthcare, real estate, and education.
Therefore, airports in Turkey thrive with a very crowded tourism season where millions of people visit the country monthly.
Turkish Airlines, formerly Turkey's national carrier, now a private company, flies to and from most major hubs in Europe, the United States, Russia, the Far East, and the Middle East. It's never been easier to use an international airport to fly to Turkey.
You can read about: Banks In Turkey | Informations you should know
What are the best airports in Turkey?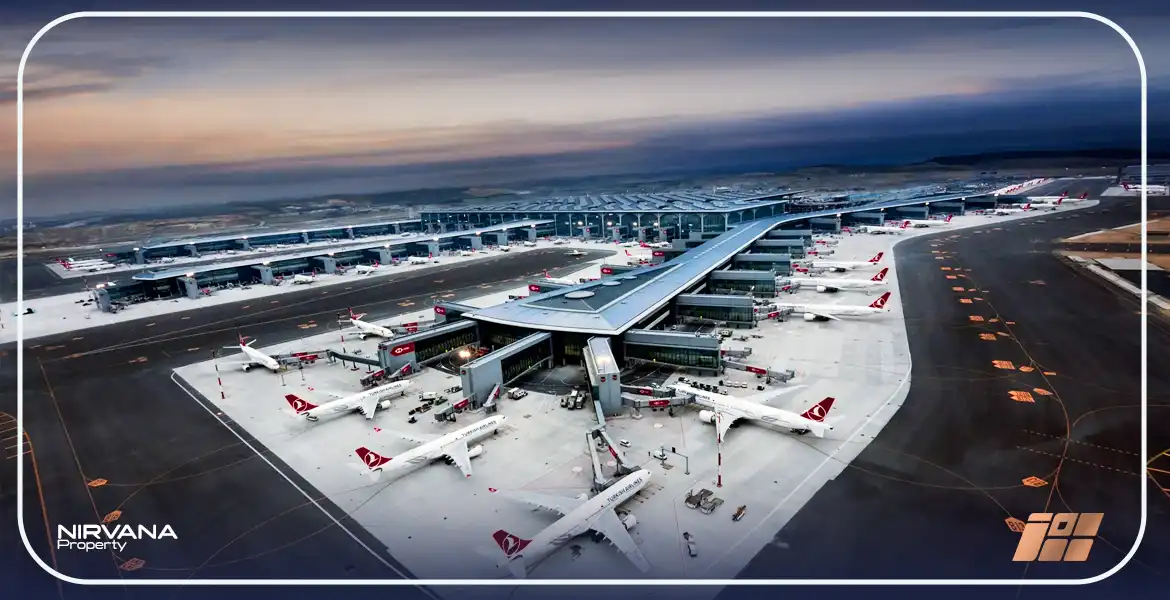 Istanbul Airport (IST)
Istanbul Airport connects 60 nations and a $20 trillion economy. Istanbul can be reached in 3 hours from 41 countries and in 5 hours from 66 countries.
Istanbul's third airport, which will accommodate 200 million people annually when all sections are completed in 2028, is the city's largest investment project.
Even before it opened, Istanbul's new airport won several international awards. The control tower, designed by Pininfarina and Aecom, received the European Center for Architecture and Design Award in 2015.
At the center of Turkish culture, trade, tourism, and economic activity is Istanbul, also known as Istanbul New Airport or Istanbul International Airport.
On the European side of Istanbul, in the Arnavutkoy district, is the third airport. In the presence of heads of state, it was opened by President Recep Tayyip Erdogan in April 2019.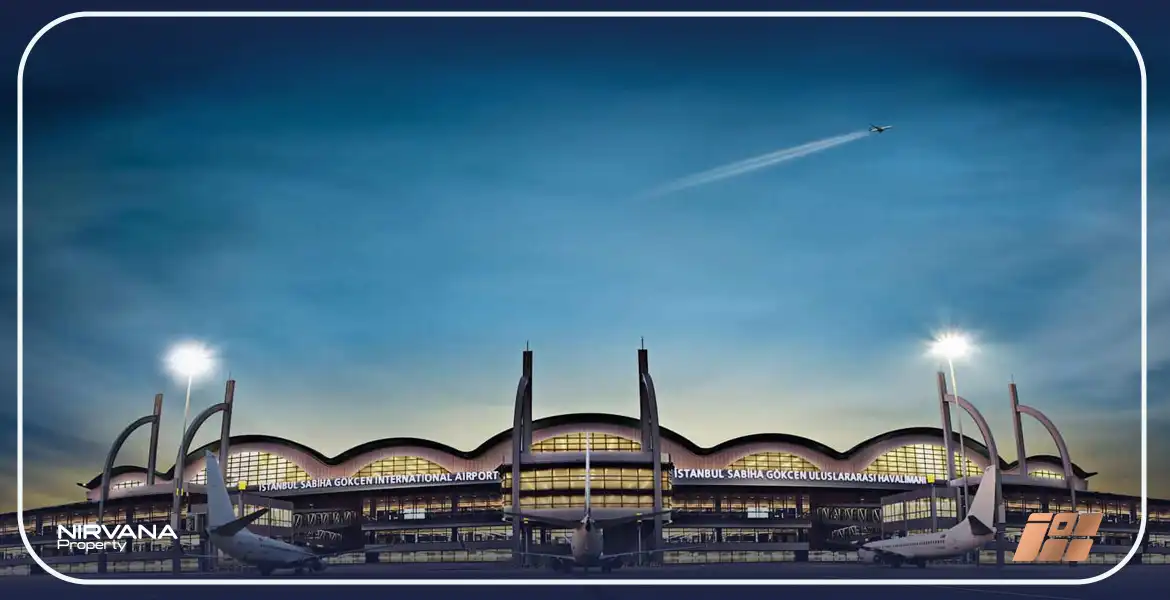 Sabiha Gokcen Airport (SAW)
Sabiha Gokcen airport lies 28 miles southeast of Asian Istanbul. Originally constructed to reduce traffic from Ataturk, it is currently a thriving Turkish airport with both local and international flights available. Sabiha Gokcen Airport began operations in 2001 and annually serves over 35 million people.
The first woman to fly a fighter plane in Turkey, Sabiha Gokcen, is honored with the name Sabiha Gokcen Airport, located on the Asian side of Istanbul.
Sabiha Gokcen International Airport's 20,000-square-meter terminal has three lounges, two departure areas (A-B) with 11 check-in counters each, four entrance gates, and a third area with 12 passport offices. Sabiha Gokcen International Airport also has VIP lounges, and two garages – one for 600 cars, the other for 50 buses – a post office, car rental, a bank, tax-free stores, and a number of restaurants and cafes. 
Airports in other cities in Turkey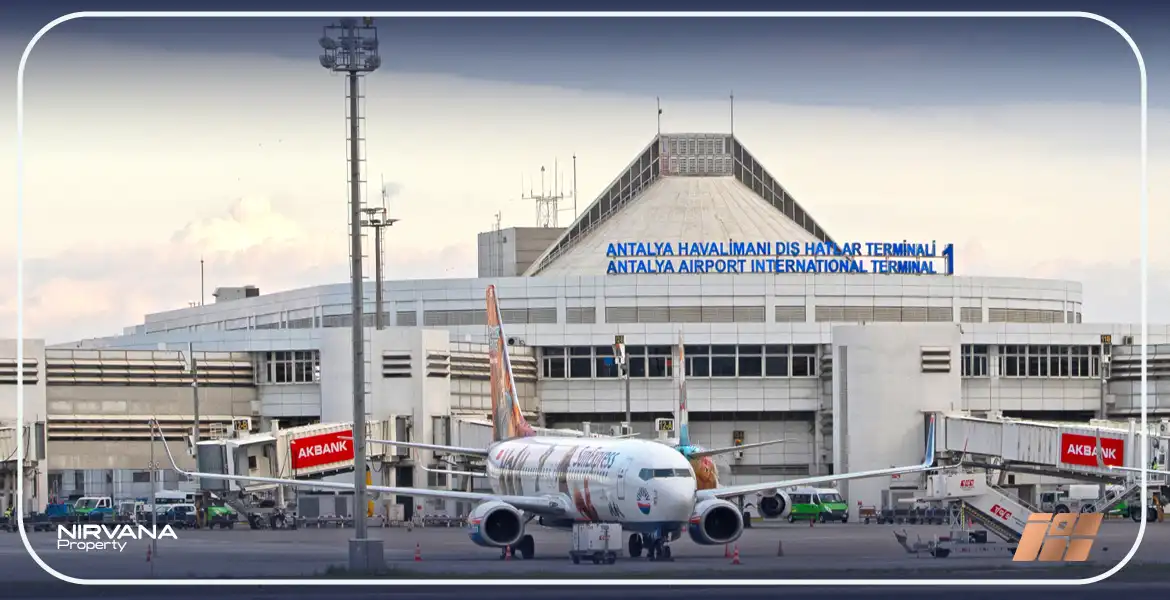 Antalya Airport (AYT)
In terms of passenger traffic, Antalya International Airport is among the 15 largest airports in Europe. in 2015, more than 27 million people used the airport. Antalya is the second most visited city in Turkey after Istanbul and receives one-third of all air travelers and property owners. There's only one airport in Antalya, located on the Mediterranean coast about 8 miles from the city center.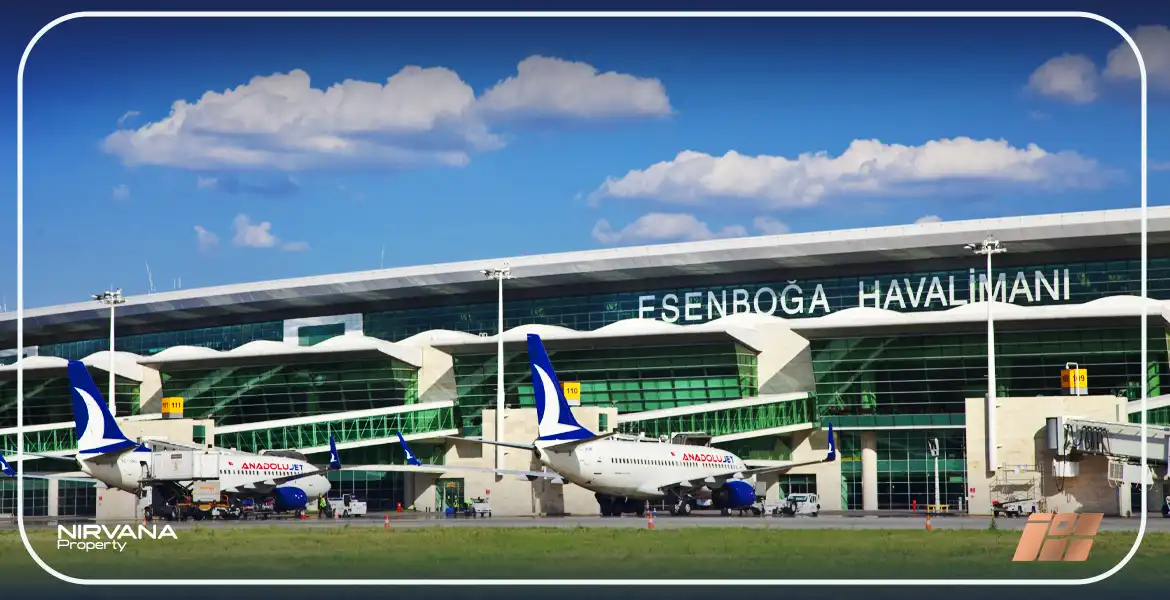 Esenboga Airport in Ankara (ESB)
The Foreign Council of International Airports in Europe has named Ankara Airport the best airport in Europe, and Esenboga International Airport is an important hub for Turkish Airlines.
Ankara Airport was ranked as the second-best airport in Turkey in terms of the volume of international flights.
In the international departure area of Esenboga International Airport or Ankara International Airport, there are six stores that collect taxes for free, banks, exchange offices, and restaurants.
The center of Ankara can be reached in 45 minutes by bus. Cabs are also available.
You can read about: The Ultimate Guide to visiting Ankara Turkey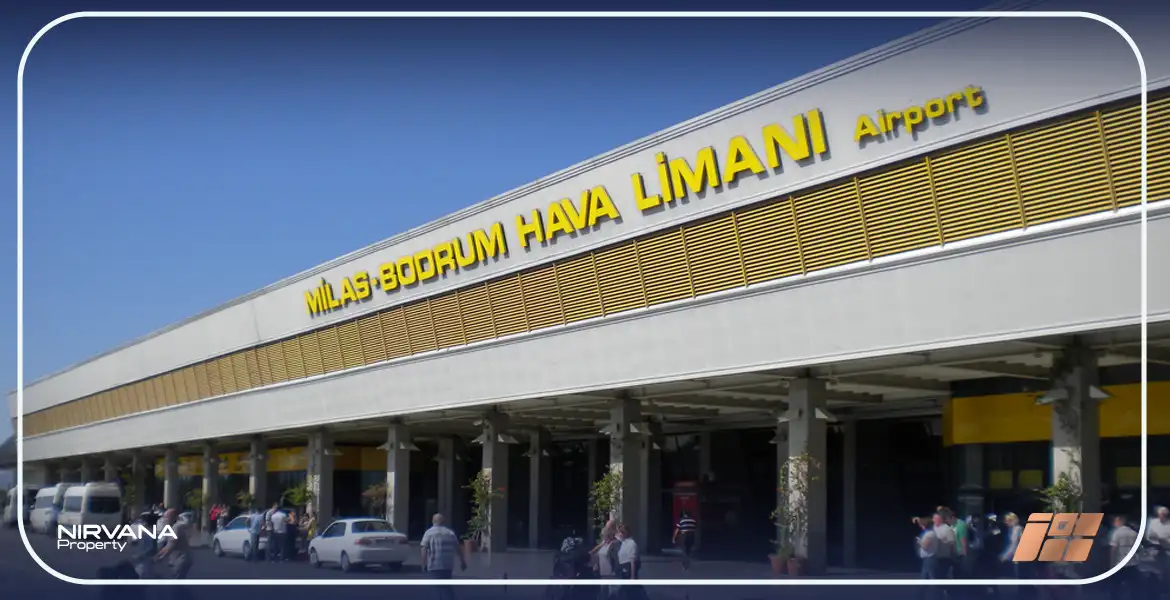 Bodrum Milas Airport (BJV)
Most homes in Bodrum are about a 30-minute drive from the airport. Furthermore, the Bodrum Milas Airport makes it simple to go to your homes in other favorite places, such as Kusadasi, Akbuk, or Altinkum.
You can read about: Most things you should know about Bodrum Turkey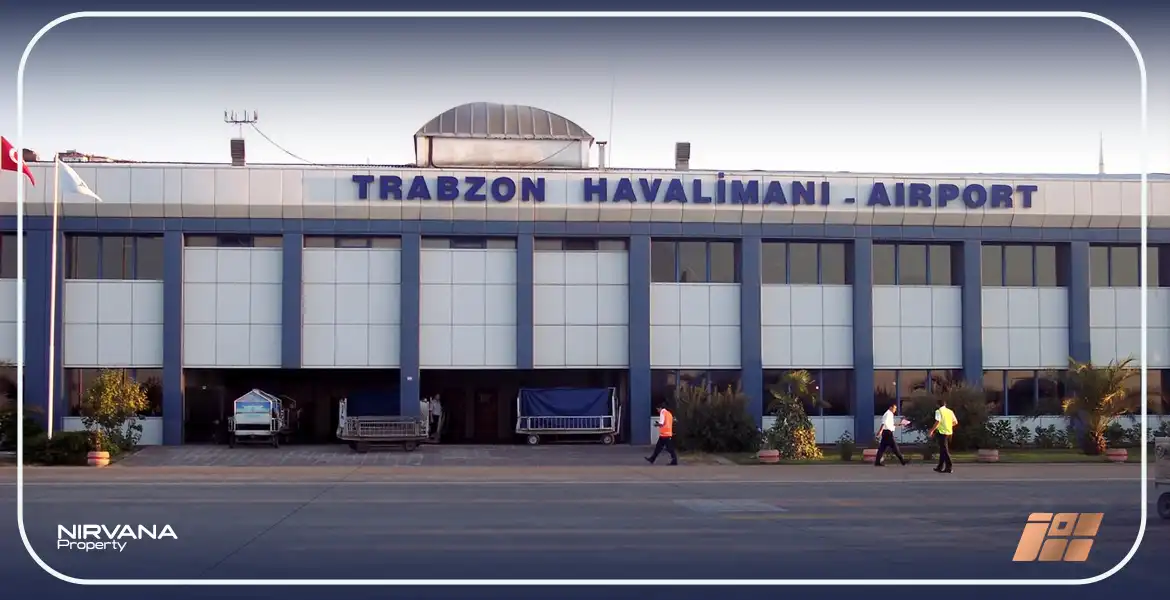 Trabzon Airport (TZX)
Trabzon International Airport was established in 1957, and in 2009 it served more than one million 596 thousand and 905 passengers, placing it eighth among Turkish airports in terms of traffic volume at international terminals.
In addition to parking, Trabzon International Airport has two terminals, the second of which opened on November 22, 2008.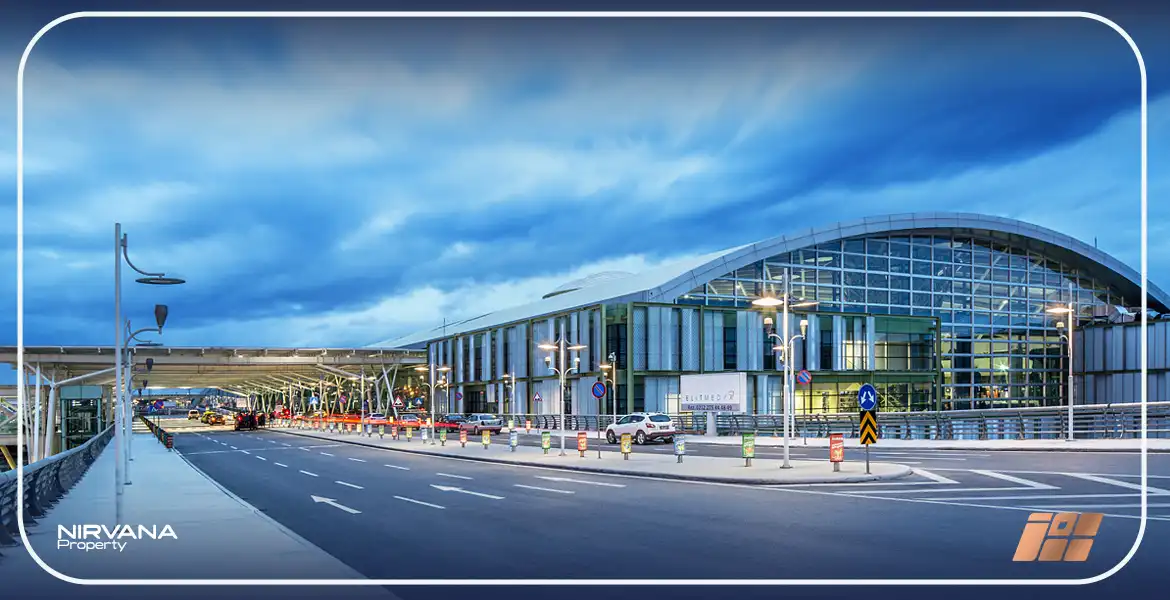 Izmir Adnan Menderes Airport (ADB)
The ancient city of Ephesus is only 58 kilometers from Izmir's Adnan Menderes International Airport, while Selcuk is only 55 kilometers away. The airport serves as an important hub for the most famous cities, tourist destinations, and historical sites.
Izmir International Airport, named after former Prime Minister Adnan Menderes, is the fourth busiest airport in Turkey.
The railroad station and Adnan Menderes International Airport are both located in Izmir. Shuttle buses, cabs, and private airlines are available for travel between the city and the airport.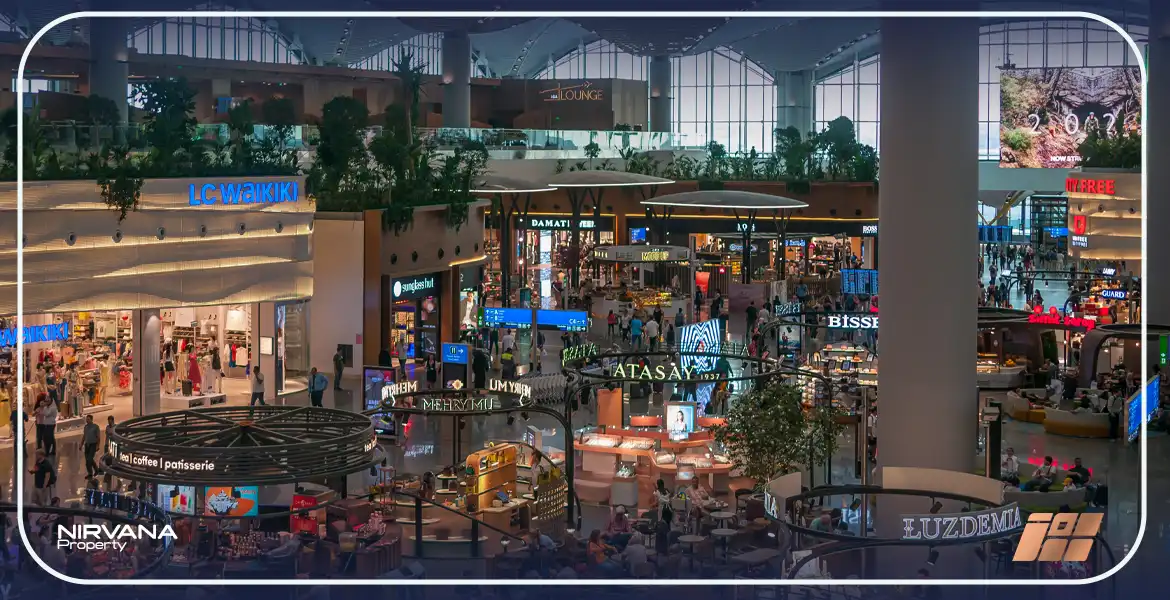 What is the importance of Istanbul's new airport?
A real estate value increase is expected to match the global significance of Istanbul's new international airport. In addition, transportation initiatives associated with airports are actively helping to increase the value of real estate in the localities through which they pass.
In addition to Sisli, Arnavutkoy, and Kagithane, Besiktas is also expected to see an increase in the value of real estate investments. 
Istanbul's new airport is the best among airports in Turkey, especially for its massive effect on real estate in Istanbul. A modern and contemporary metro system connects the airport to the heart of Istanbul, and construction on this system is still ongoing. The impact is being felt in Turkey's best-known industries: business, tourism, and real estate are the top three.
Turkey is experiencing an increase in tourism demand. Because of the airport's global prominence and the planned rapid transit lines connecting the airport to the rest of Istanbul, nearby real estate will expand and grow in importance.
So, we find that the development of the new Istanbul airport has a very good impact on Turkish real estate costs.