Mall of Istanbul is one of the best places to visit in Istanbul. It is a very prestigious mall in Basaksehir which has been the tourist industry's leader in recent years.
Başakşehir's real estate growth rates, which are mostly preferred by Middle Easterners, draw both visitors and investors. The Mall of Istanbul complex is accessible seven days a week from 10:00 am to 10:00 night.
Where is the Mall of Istanbul?
is situated in the neighborhood of Basaksehir, one of Istanbul's most significant growth and urban development areas, at the main artery connecting Ataturk Airport, the TEM highway, and the north Marmara highway connecting the two continents of Europe and Asia.
The Four Sections of the mall:
Apartments at the Mall of Istanbul are part of a residential complex.
Hotel at the Mall of Istanbul: It has hotel suites.
Commercial offices: It contains the Mall of Istanbul's offices.
Shopping center: Shops at the Mall of Istanbul.
It may take more than one day to fully experience the Mall of Istanbul due to its extensive size.
Turkey's first mall, called Istanbul, debuted in 2014 and had seven buildings whose architecture drew inspiration from Istanbul.
The complex comprises four residential buildings, an office building, a sizable structure housing hotel rooms, and a sizable commercial center.
The area of the retail center is around 156,000 square meters, and it was beautifully laid out over four substantial floors.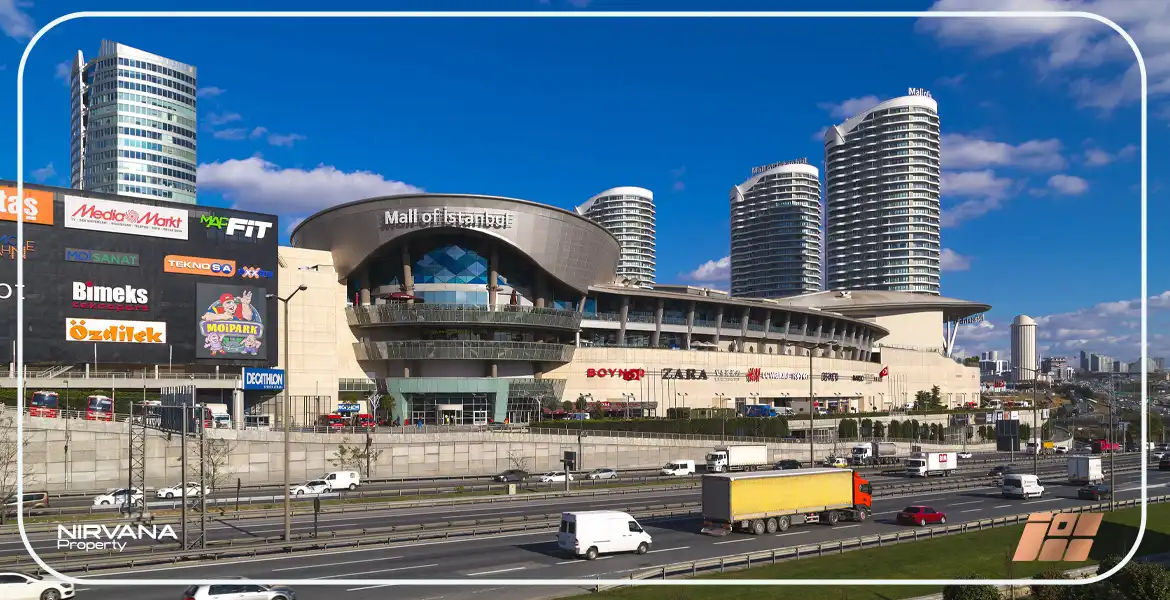 The exact geometric design of the Sultan Ahmed Mosque, the ancient Taksim Square, and the Ottoman Yildiz Palace served as inspiration for the architectural elements of the Mall of Istanbul.
The Mall of Istanbul unites entertainment, shopping, culture, and art under one roof with more than 350 stores and hundreds of premium brands from both domestic and international markets.
As a result, it enhances the notion of shopping at the national level in Turkey as well as the European level in general.
Mall of Istanbul's theme park:
A unique fantasy hotel in Turkey with huge hammocks, fast space stores, entertaining tunnels, and scary and ghost games will put you in fear!
MOIPARK, one of the most important entertainment centers in Turkey and the Middle East, is the largest indoor entertainment city in Europe and covers 12,000 square meters in the Mall.
Visitors can use these points to buy and give gifts, but also to experience exciting and fun moments with the whole family.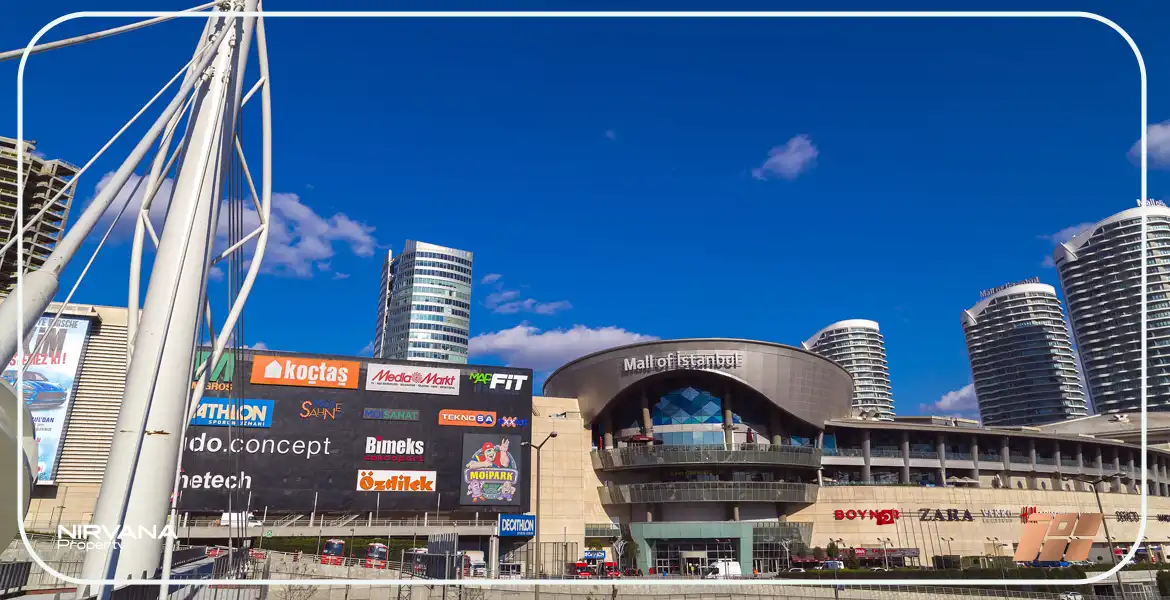 On the winding trains between two levels, packed with all kinds of fun activities in the Fun House, the roller coaster, miniature cars, collision vehicles, plastic fishing, flying boats, and riders, your children will quickly lose their laughter.
Hotel apartments at Mall of Istanbul:
This 25-story tower-shaped structure provides you and your loved ones with a magnificent lifestyle that attends to all the crucial aspects. Options are 0+1, 1+1, 2+1, 3+1, and 4+1.
The sizes range from 58 to 251 square meters. The hotel offers therapeutic sessions by experts from the Far East with revitalizing natural healing materials, a 1600-square-meter indoor swimming pool of outstanding beauty, spa rooms, and a fitness center where you may start your day fresh.
Commercial Offices in Mall of Istanbul: 
It is the ideal site to introduce a new business concept and a prominent company; it offers opulent offices rated A + with a variety of display alternatives in indoor areas, as well as retail, entertainment, service, and social amenities.