Apartments for sale in Istanbul Taksim, Taksim is one of the most famous neighborhoods on the European side of Istanbul. The city's landmarks, steeped in history, will transport you to another world that combines a rich history with a brilliant present.
This is where civilizations meet. Races and people also mix here. The area is crowded with tourists and visitors.
A tourist, Arab or European, can not help but visit the Taksim district, which is peppered with unique historical and urban symbols. Or think about owning one of the most beautiful apartments for sale in Istanbul Taksim.
In the past, it was a region that divided the water into Istanbul's districts and neighborhoods.
For this reason, the region (Taksim) was named in reference to the division of water and its distribution among Istanbul's regions, in addition to the fact that Taksim, which is located in the heart of Istanbul, is divided into historical places with modern touches that give the region a stunning beauty.
So you can conclude that Taksim is a very good choice if you are looking for apartments for sale to settle down and enjoy your life.
What are the advantages of living in the Taksim district of Istanbul?
Accommodation in the Taksim district is characterized by endless advantages, as it is a lively and comfortable accommodation for the various main life and leisure activities in the area.
Taksim is characterized by a local atmosphere, as there are many stores, restaurants, and buildings that have been converted into apartments.
In the area, there are the most luxurious hotels, and the most famous markets and the infrastructure in them are sophisticated, which is appropriate for the fame of the place.
Residents of the neighborhood can easily and conveniently move around Istanbul, as there are various means of transportation, and the neighborhood offers modernity in addition to historical sites.
Other advantages of living in Taksim:
Taksim is one of Istanbul's most important neighborhoods and therefore has an advanced infrastructure that places it among the city's serviced areas. Taksim Station is named because the Taksim Metro line leaves from Vezneciler Station, located at the end of the Grand Bazaar in Sultanahmet, and cab stands can be found everywhere to serve tourists or residents.

There are many hospitals and health centers in the Taksim area that are there around the clock to serve the needs of residents or visitors. So, it is very convenient to live in the Taksim area of Istanbul because among these hospitals is the government hospital in the area that has different types of clinics, in addition to an urgent and fast ambulance department, and the military hospital that is located in the same area, as well as the Aji Blood Hospital.

You can easily spend a day in the Taksim area and visit all the attractions and go shopping because in Taksim there are various stores and stores that offer different types of goods, gifts, and the needs of the residents. Istiklal Street in the area is famous for its stores, which are visited by residents and tourists for shopping and purchasing basic and recreational needs. In addition, there are restaurants, cafes, and bars.

Taksim is also characterized by the presence of many local and tourist baths. Turkish baths are very popular and wonderful all year round, but they are especially good places to keep warm if you visit Taksim Istanbul in winter.
How important is it to invest in apartments in Taksim?
Most foreigners and many tourists want to spend their vacations there and live in apartments near the main sights of the city or in nearby areas such as Sisli, Karakoey, and others areas.
The investment return for apartments for sale in Istanbul Taksim and within this neighborhood is relatively high compared to other areas. Moreover, the Taksim area enjoys unprecedented demand for its properties. This increases the chances of profit if you want to sell the property at a later date. 
The Taksim neighborhood is rich in historical and tourist attractions. This made it a living space for tourism and the core of the historic city. This was an additional incentive for anyone looking for apartments for sale in Istanbul, the Taksim area, or around this ancient region:
Istiklal Street: Connects Taksim Square and the Galata Tower. In the Ottoman era, it was called the Great Street. To commemorate Turkey's victory in the War of Independence, it was renamed Istiklal Street. The old streetcar line runs along Istiklal Street. Istiklal Street in Istanbul is home to many important cultural centers.
For example, art centers. The Ataturk Cultural Center. And the Opera House. and libraries. and entertainment venues, such as galleries. and theaters. And business complexes specializing in clothing and beauty stores. And sweets. and cafes. and restaurants.
This offers great accommodation options within the apartments for sale in Taksim.

Nearby you will find the main embassies of foreign countries.

In the center of Taksim Square is a monument erected to commemorate the Turkish Republic, founded in 1923.

Taksim Square Mosque: It is a huge mosque that directly overlooks Taksim Square and the monument.

Gezi Park: This is the garden that overlooks Taksim Square in Istanbul, Turkey, from one of its sides. On the other side, you have a view of the Bosphorus.

Galata Tower: It overlooks parts of the old city, the Bosphorus, and the Gulf of the Golden Horn.

Galatasaray Museum: It is a sports museum rich in collectibles of the famous Galatasaray soccer team.

Wax Museum: It is located in the middle of Istiklal Street and near Taksim Square. It houses statues of the most important historical figures and world-famous personalities.
And many other wonderful sights in the area that you will face if you are looking for apartments in Taksim Istanbul.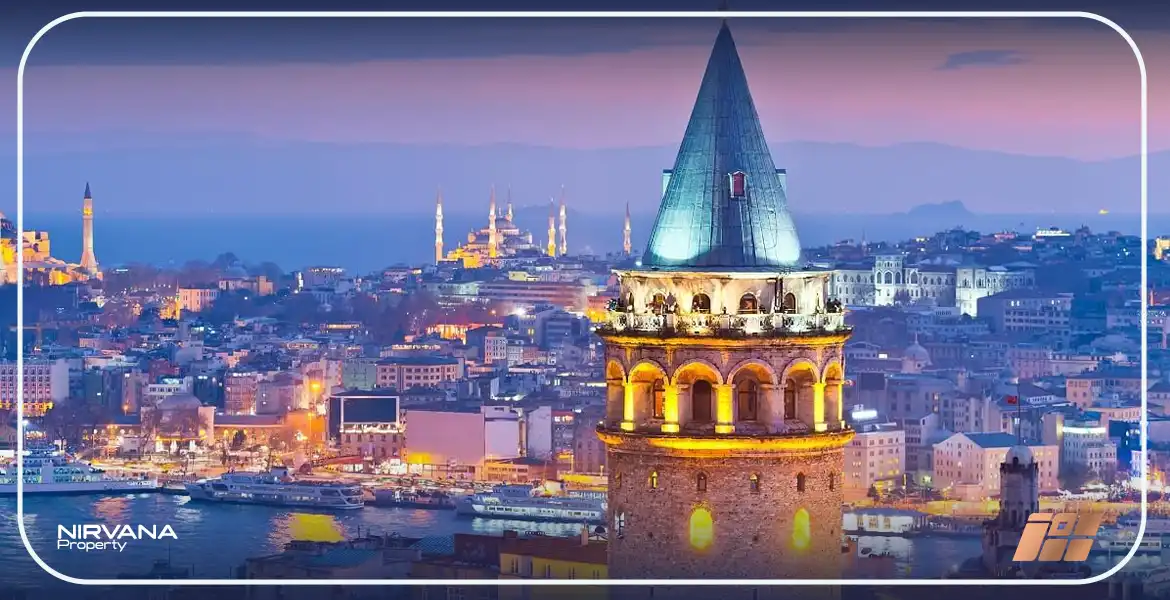 What are the prices of Apartments For Sale In Istanbul Taksim?
Apart from the fact that the demand for buying and renting in Beyoglu district has increased in recent years, Beyoglu district is considered one of the most profitable districts for real estate investment. Prices for apartments for sale in Taksim and Beyoglu vary depending on the area and neighborhood. For example below:

Apartments for sale near Taksim Square and Istiklal Avenue with an average area between 60 and 100 m

2

start at 750 thousand Turkish Lira.

2 + 1 apartments with an area of 100 m

2

in the Guemueş Soyu district, very close to the square and Kabatas, range from 500 to 750 thousand TL.

Apartments overlooking the strait, prices start at about 800 thousand Turkish liras.

In the Kurtuluş district, which is adjacent to the Beyoglu district, prices for apartments with an area of 70 m

2

start at 350 thousand Turkish liras.

Apartments in Halicioglu and Sutluje, with an average area between 60 and 120 m

2

, 2+1 and 3+1, range in price from 200 to 400 thousand Turkish liras.

In Cihangir, which is located in the Beyoğlu region, the prices of houses are increasing compared to other regions.

Prices for apartments in Froze Agha with an area of 80 m

2

start at 700 thousand Turkish liras due to its central location and high demand.