Hotel for sale in Istanbul, Istanbul ranks first in Turkey with the number of annual tourists as Turkey receives tens of millions of tourists, a large section of whom choose to go to Istanbul due to the special beauty of this city and the presence of all kinds of luxury and tourist services in it.
Hotels in Istanbul are among the finest and most luxurious tourist hotels in Turkey and the world. Investing in hotels in Istanbul is therefore one of Turkey's most successful investment businesses as they are available in many types and options you can pick from.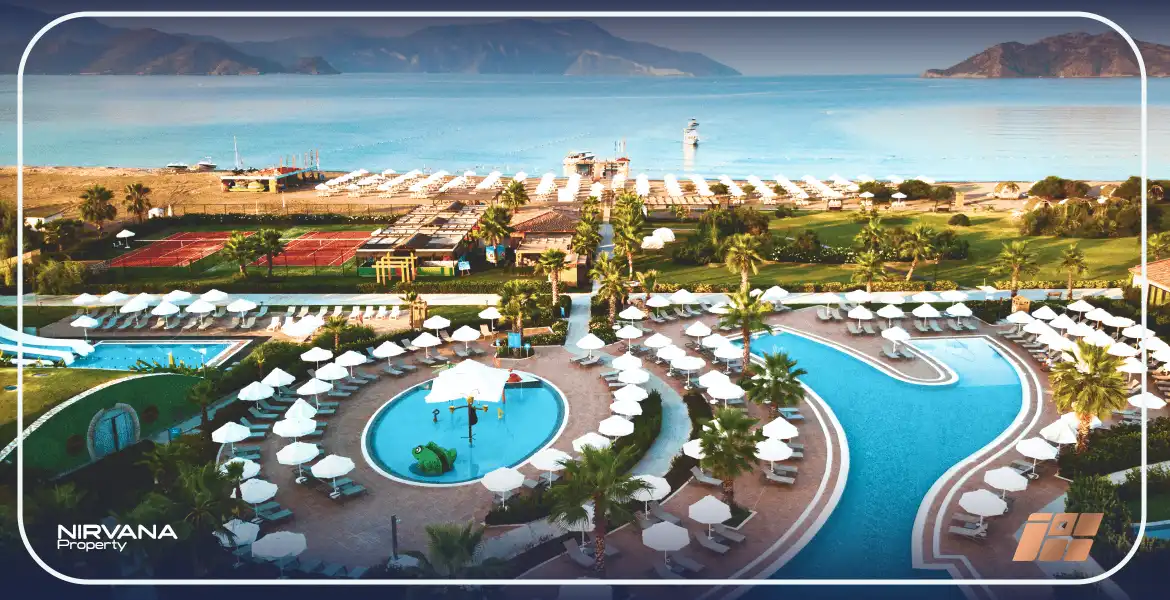 What's special about hotels in Istanbul?
Istanbul is located between two continents separated by the Bosphorus Strait where you can find properties with views of the Bosphorus and Istanbul on the contrary to many Turkish cities with beaches in all directions where you can find properties and hotels with sea views in Istanbul.
Turkey pays a lot of attention to the tourism sector, especially in Istanbul, where many hotels with fantastic views and great services have been built.
Buying hotels in Istanbul is also a good idea because you can always find a good hotel investment in Istanbul for a smaller budget than elsewhere.
Besides the luxury hotels in Istanbul, where you can find prestigious and first-class designs and services, it is the sea view hotels in Istanbul that are the most popular.
You can also take a look at Apartments for sale in Istanbul
Best locations for a hotel for sale in Istanbul
Prices for hotels in Turkey and Istanbul vary depending on the region and size of the hotel, as Istanbul's neighborhoods vary greatly in terms of prices and distance from famous landmarks and the city center. You can find small boutique hotels for a smaller budget that will be sufficient for your Turkish citizenship application.
You should choose the area carefully since for example Seaview hotels in Istanbul only have a few months of the business season, and if you choose hotels in big cities where you must have a larger budget. Nirvana Property will list several areas that are not talked about much but offer great opportunities for hotel investment in Istanbul.
You can also take a look at Villas for sale in Istanbul
Sultanahmet
In this area, there are famous archaeological and historical sites, which are often visited by tourists. It contains many luxurious hotels with great services.
Sultanahmet is a perfect investment area as it is close to Istanbul Airport, and Hagia Sophia Mosque and offers a magnificent view of Istanbul from its tall buildings, which is why tourists look for hotels nearby.
Princess Islands
The notorious Princess Islands are the destination of many tourists because of the fantastic sea view hotels. Due to their proximity to Sabiha Gokcen Airport in Istanbul, they are an important place for hotel investments. The hotels in this area are characterized by their modernity and prestige.
Taksim
Taksim is the place tourists visit to feel the warmth of Turkish culture and beautiful streets and enjoy five-star hotels while staying near Sabiha Gokcen Airport. You will find not only luxurious hotels and sights but also Ottoman architecture in many places.