Apartment for Sale in Trabzon Turkey, Trabzon is a beautiful coastal city on the Black Sea. It has a rare and beautiful landscape and a very extensive historical area that dates back to prehistoric times.
The region preserves this historical importance, which attracts millions of tourists every year.
The city is not only a destination for tourists and lovers of historical sites but has also become a destination for investors in many economic sectors, especially in the real estate sector, where Arab investors are undoubtedly leaders. 
Due to the natural beauty of the Trabzon area, it is often described as "where the green meets the blue", referring to the lush green landscape and the pervasive blue lakes and waters. The number of visitors to Trabzon is growing year by year, and there are numerous reasons for this.
The demand for investment and real estate is high, especially from the Gulf countries.
Research in the region also confirms that there is a continuous demand for year-round rentals in all types of accommodation, from hotels to private apartments.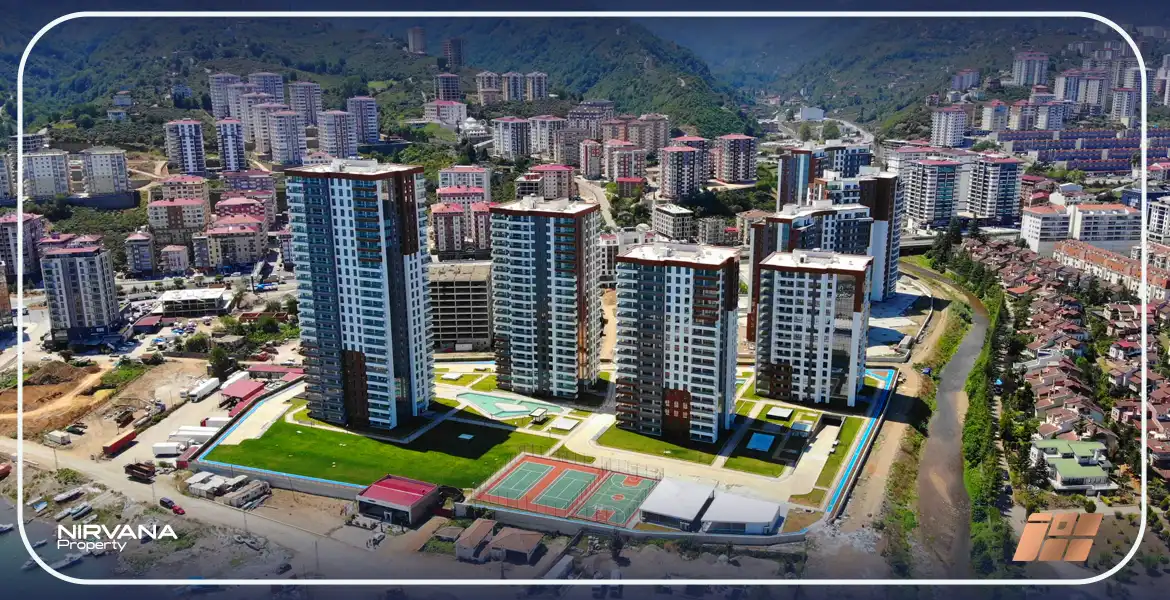 Why is an Apartment for Sale in Trabzon Turkey attractive to buyers?
In the last five years, the province has become a major player in the Turkish housing market. Previously ignored by both Turks and foreigners, it is now a hotspot for real estate. One reason for this is the affordable prices per square meter, as the area offers a lot of potential for upgrading apartments and penthouses.
Middle Eastern buyers are also flocking here because of the similarities in culture and traditions.
Plus, the road out of the city center leads to the Kackar Mountains, which are some of the greenest and most beautiful landscapes in Turkey.
Combine this with a healthy outdoor lifestyle and the glorious summer temperatures and late evenings, and it's easy to see why the city rises in the rankings of desirable places to live. 
Given the changing preferences in tourism, Trabzon has much to offer.
It is ideal for a variety of vacationers, as it has much more to offer than just sunshine – the weather is extremely cool and pleasant at all times of the year.
Property prices in the area are currently incredibly affordable, but these prices will only continue to rise.
Whether you are looking to buy a property to retire, completely change your lifestyle, or are simply looking for a vacation home to rent out during the times you are not using it, Trabzon would be an excellent choice.
You can also take a look at Apartments for sale in Istanbul
Given the rapid development that the region is undergoing, it is only logical that property prices in Trabzon will increase in the near future.
To ensure that you do not miss out on this exceptional opportunity, you should act now.
This interest in the city of Trabzon did not come by chance from Arab and foreign investors, but other factors besides historical and natural factors have made the region a destination for investors.
The Turkish government has been expanding the infrastructure networks in Turkey in general and in Trabzon and the other cities in particular to accommodate more expatriates.
Thousands of miles of modern roads, rarely seen in advanced European countries, were upgraded.
The state also expanded the infrastructure of Trabzon International Airport and airports in neighboring cities.
Public and private companies operating in the field of air transport increased the number of flights to and from Trabzon, and some of them opened direct flights between the major Arab foreign cities, Trabzon and the assigned cities.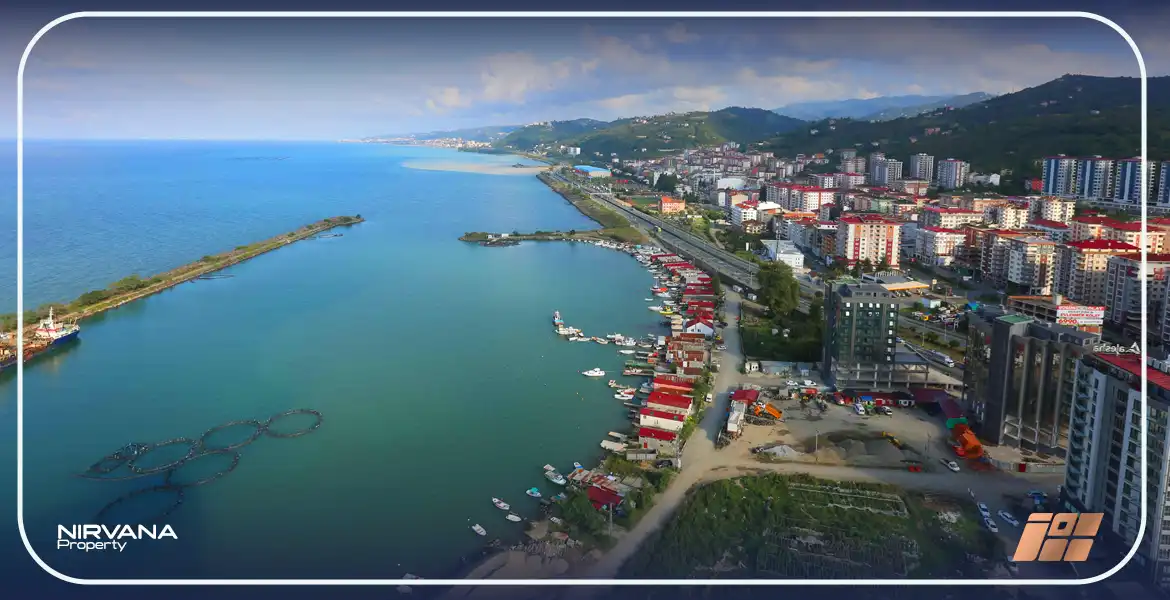 What are the unique selling points of Trabzon real estate? 
Very reasonable prices. 

Excellent sea view. 

Conservative and very safe area. 

Excellent weather all year round, Trabzon is cool and pleasant all year round.

History, nature, and culture, are deeply rooted in history, stunning nature all around, and very green. 

Properties are generally very large, 2 bedroom apartments can be 200m2 in size.
You can also take a look at Villas for sale in Istanbul
Where to buy an Apartment for Sale in Trabzon Turkey?
To live in the heart and center of the city, buyers of apartments in Trabzon should consider the district of Ortahisar.
Coastal districts with sea view properties include Akcaabat, Yomra, Arsin, Arakli, Surmene, Of, Carsibasi, Vakfikebir, and Besikduzu.
85 neighborhoods spread over 18 official districts give real estate buyers an idea of how big the province is. Other inland and outlying districts such as Caykara, Dernekpazari, Duzkoy, Hayrat, Koprudbasi, Salpazari, and Tonya have small villages, also known as plateaus (yayla), with traditional houses so there are no modern apartments.
Macka is also a protected park, so local laws prohibit building and construction.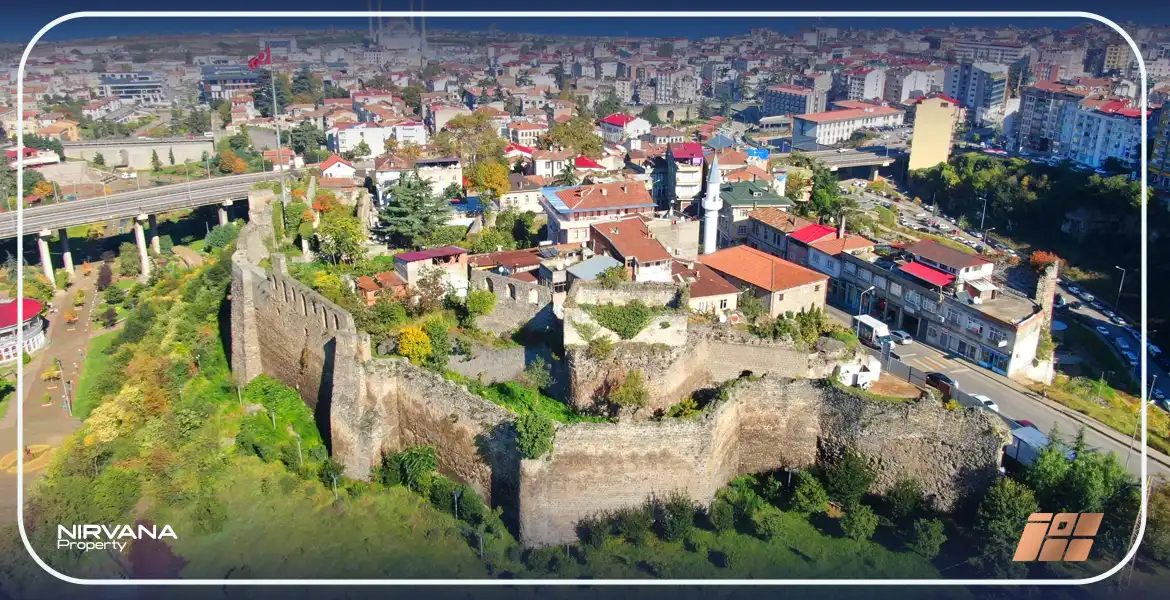 Why is Real Estate in Trabzon Profitable?
Trabzon Municipality is currently building an extensive network of entertainment facilities in the region as well as facilities created by the private sector in the region. A huge theme park for children and families is under construction and is among the largest cities in the world in this area, Disneyland International Entertainment City.
The new hotel projects in the region played an important role in attracting tourists and investors in Trabzon as well as in other cities, the company has a large business in this area as Trabzon has high advantages to attract tourists, and the region has recently made investments in the areas of hotels and achieved billions of dollars.
How much does Trabzon's property cost?
There is currently a good selection of properties in Trabzon, with new apartments in brand new developments starting from just $80,000 and detached villas in beautiful rural locations from just $150,000.
The opportunities for anyone investing in the area are numerous and there are plenty of opportunities for investors to make a good return, especially as the choice of available Trabzon properties is only set to increase. Trabzon has become a center of attraction for Arab tourists in particular.
In recent years, the city has attracted a lot of attention as current investors are looking to build a city with hotels and several new residential projects.