Esenyurt district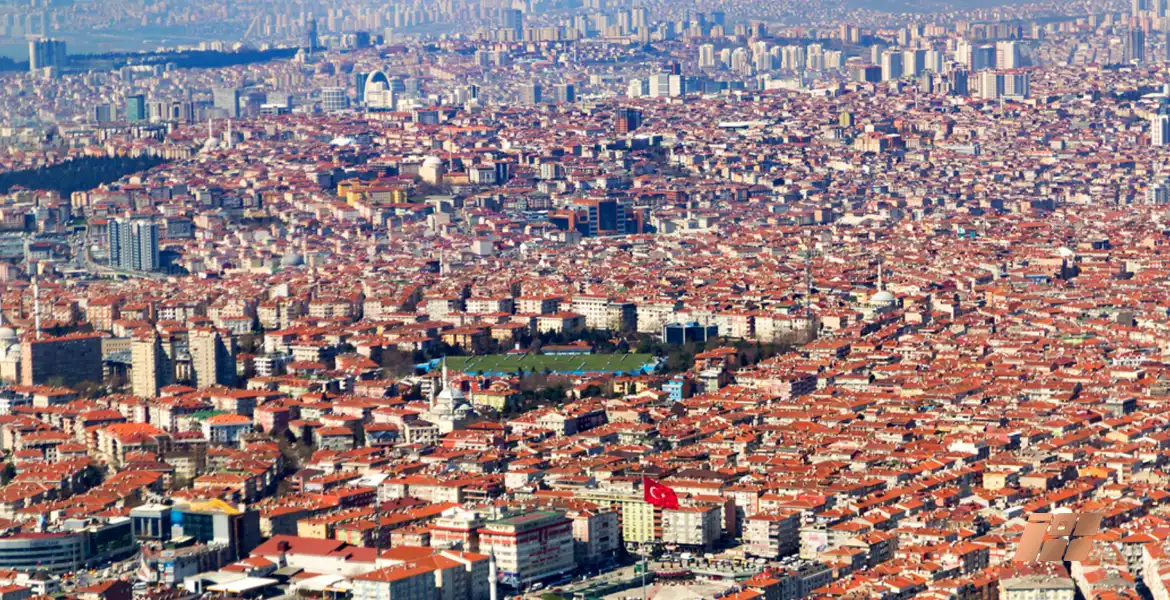 Turkey, especially Istanbul, is one of the most popular tourist destinations in the world due to its attractive nature, ancient culture, prestigious streets, bustling markets, and its role as a cultural and commercial link between Asia and Europe.
One of the most studied things is buying real estate in Istanbul, especially sea views real estate in Istanbul, as the real estate market in Turkey is one of the leading markets. Each area of Istanbul has a different advantage from the others.
Esenyurt district is one of great importance, especially among those who look for apartments for sale in Esenyurt, especially sea view property in Esenyurt. 

Where is Esenyurt Located?
Esenyurt is located on the European side of Istanbul as it is the link between the two sides near the districts of Beylikduzu, Buyukcekmece, and Avcilar.
Esenyurt is known for its rich history as it became under Turkish rule during the Ottoman era. Esenyurt district is also near Fatih district and Talaat Pasha which is some of the most known places in Istanbul.

What are the best places to visit in Esenyurt?
This area is rich with natural beauty such as its lakes and the Seaview over the Marmara sea.
It is also a very important business area, therefore, you can find many shopping centers, fancy restaurants, and luxury brands, but not only that, Esenyurt is full of amusement parks and children's playgrounds alongside (Esenyurt Meydan) square which is the most known landmark in the area.  
Esenyurt welcomes everyone as you don't need much to visit Esenyurt's Thermal Therapy Center where you can get the best kind of treatment for your body from hot mineral water to medical massages and the infamous Turkish bath that goes alongside the sauna and the mud bath and pools. 
Perhaps one of the most interesting places as well as Esenyurt's Chocolate museum where you can enjoy seeing chocolate statues of famous Istanbul landmarks such as Hagia Sophia, Galata tower, and more! 
One place you don't want to miss is Aqua Club Dolphin which is Istanbul's largest water park where you can enter with a really cheap entrance fee! 
More places we can recommend are Kucukcekmece lake and (Esenyurt Meydan) square which is the area's main tourist destination.

Services and Infrastructure in Esenyurt
Hospitals: hospitals in Esenyurt are known for their quality with a number of 13 state hospitals and 11 private hospitals such as Esenyurt state hospital, which was established in 2008, Doga hospital, which has a capacity of 81 beds, Reyap hospital, which was established in 2016 and has a capacity of 275 beds, 21 VIP suites, and 148 private rooms, and more well-reputed private hospitals.
Schools and Universities: Esenyurt has a large number of state and private schools which teach foreign languages as well such as Emine Konukoglu Anatolian High School, which is an Islamic school. Esenyurt Martyrs school, Sultan Mehmet Al-Fateh Vocational High School, Yunus Emre School, and other schools that teach in Arabic like Al-Aqsa school, and Al-Ihsan school. Alongside many other schools that did not make the list. 
Transportation: being the link between the East and West sides of Istanbul, this area is rich with public transport that facilitates your movement around the city like the metro bus, and the upcoming new metro line project. Esenyurt is also near the TEM, E5, and E80 highways and D100 roadways. The Esenyurt metro has a capacity of 2160 people per metro which has broken global and European records. 

Apartments for sale in Esenyurt
Investing in real estate is one of the most profitable ways in Turkey, especially for property for sale in Istanbul. The real estate market has witnessed a huge increase in profit during the last decade, especially in a city like Istanbul which is full of opportunities and a wide range of prices that meet all the needs, especially after the issuance of the law to obtain Turkish citizenship through real estate investment, and Nirvana property will help you pick the most suitable property.
Esenyurt property developments are centered around plazas and residential apartments. The area has witnessed an increase in investment during the last couple of years due to the efforts of the Turkish government which boosted the search for property for sale in Esenyurt.