Basin Express district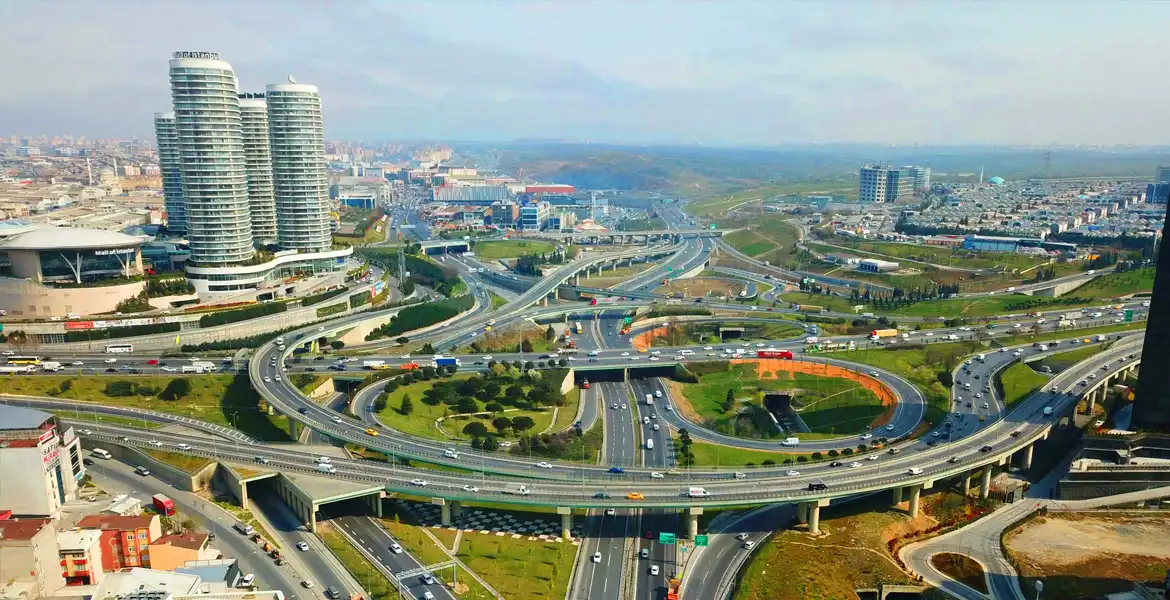 Basin Express region has a strong commercial character as a center for investment, business, real estate development, high-end hotels, and residential buildings. It is characterized by its proximity to the airport, which has increased the value of its real estate and investments.
Turkey, and Istanbul in particular, is one of the most popular tourist destinations in the world due to its charming landscape, historical past, illustrious streets, vibrant markets, and its function as a hub for trade and culture between Asia and Europe.
Buying real estate in Istanbul, especially sea view property, is one of the most searched topics online, as the Turkish real estate market is one of the top markets.
Each part of Istanbul has its own advantages. Due to the government's plans and development in Istanbul city, Basin Express a main center on the European side now offers the basic necessities of daily life, including international schools, prestigious private universities, shopping malls, and countless other amenities that have made the area a lucrative investment and a posh place to live.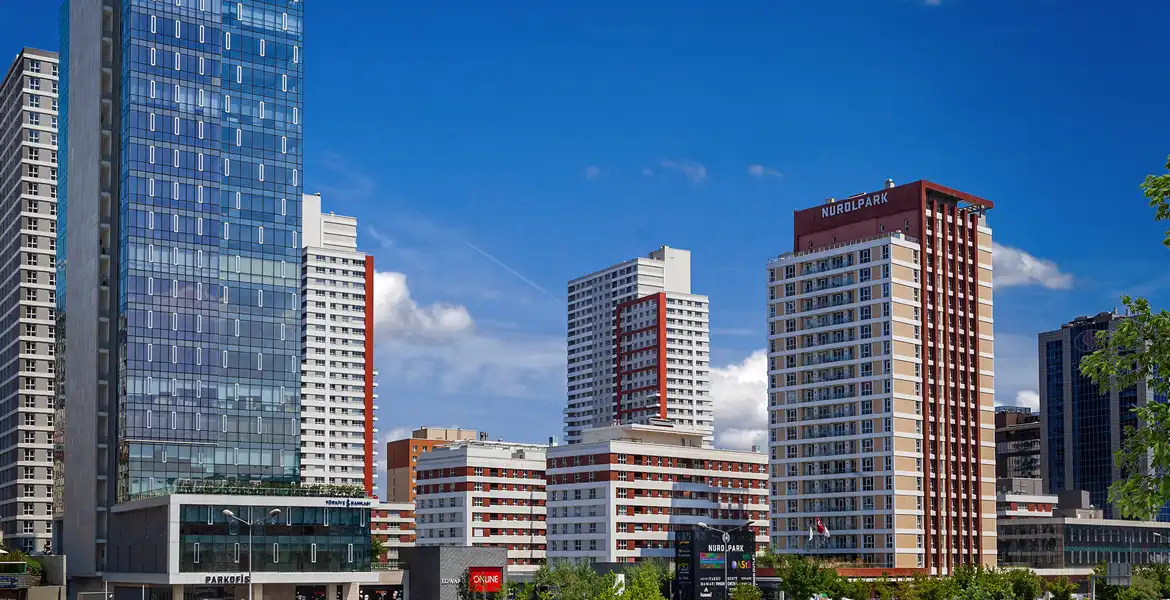 Basin Express Where is Located?
On the European side of Istanbul, Basin Express is surrounded by the Basaksehir district and Istanbul New Airport to the north, Ataturk International Airport to the south, the Bayrampasa district to the east, and the Avcilar and Beylikduzu districts to the west. It is located between three of the most important and significant districts of Istanbul, namely Basaksehir, Bagcilar, and Kucukcekmece.
What are the best places to visit in Basin Express?
Perhaps one of the best places to go in Basin Express is the Mall of Istanbul which is the city's largest and most famous shopping center that has so many activities and some of the best clothing brands and prestigious restaurants. It is also a really fun place to take your children to.

Services and Infrastructure in Basin Express
Transportation: The district is near the city's center and it links the E80, TEM, and E5 routes, which are the most crucial ones. Basin Express is full of bus stops, minibusses as well as the Ikitelli-Atakoy metro which will ease your movement around the city of Istanbul.
Schools and Universities: Like most districts in Istanbul, Basin Express has a good number of schools both state and private as well as international schools for foreigners and Arabs specifically like Al-Fayez and Al-Aqsa schools.
The area also includes well-known universities like Altinbas and Sabahattin Zaim. 
Hospitals: Istanbul is a city that's full of good infrastructure and essential services. The most well-known of the numerous public and private hospitals, medical facilities, and clinics include Medipol Hospital and Acibadem Hospital.

Real estate in Basin Express
One of the most significant real estate projects in Istanbul, especially in Turkey, is the Basin Express way, which is surrounded by the largest real estate investments in the area.
Real estate costs in this area have increased more than 20 times in the last 10 years, and because of the massive influx of local, and international businesses and banks that view Basin Express to be a valuable alternative site, Basin Express is regarded as Istanbul's new financial district.
Investing in real estate is one of the most profitable ways in Turkey, especially for property for sale in Istanbul.
Due to ongoing modifications that are being made to the Basin Express zone's outside and interior façade and expanding its amenities, the land's worth climbed by more than 408% in the previous five years.
Since rents for such properties are higher and more expensive than those for apartments for sale in Basic Express, commercial properties for sale in Basin Express offer a fantastic opportunity to earn investment returns by renting them out.
They are widely available in the Basin Express area, especially near commercial buildings, which include office buildings, apartments, and residential buildings, as well as five-star hotels in Basin Express. In addition, commercial properties in Istanbul's Basin Express district offer their owners an annual rental income of 6% of the property's value.
Therefore, the real estate market has witnessed a huge increase in profit during the last decade, especially in a city like Istanbul which is full of opportunities and a wide range of prices that meet all your needs, and Nirvana property will help you pick the most suitable property.