The desire to obtain Turkish citizenship has recently increased with the need to hold a Turkish passport due to its power and benefits, as the passport provides its holder with protection on the territory of other countries and allows entry into many countries without a visa.
Obtaining Turkish citizenship is the goal of many who wish to purchase real estate in Turkey.
The power of Turkish passport can be seen in many things, especially since it is considered one of the most powerful passports in the world.
The Turkish passport was ranked 38th in the world in 2022 which makes it one of the most powerful passports in the world after the epidemic of COVID -19 and scored 117 points on the visa-free travel index.
Turkish citizens can travel visa-free to 55 countries and with a visa on arrival to more than 40 countries.
What distinguishes the Turkish passport from other nationalities?
Turkey is a modern country that is experiencing unprecedented growth in infrastructure projects, the attraction of foreign investment, including support for the real estate sector, the attraction of foreign capital, development of the industrial, commercial, and agricultural sectors, and export of products, as well as its outstanding international position at the regional and international levels. Turkey's location in the heart of the world between Asia and Europe has given it unique strategic importance, making it a bridge for the meeting of different civilizations and cultures and a very important trade route between East and West, by land, sea, and air…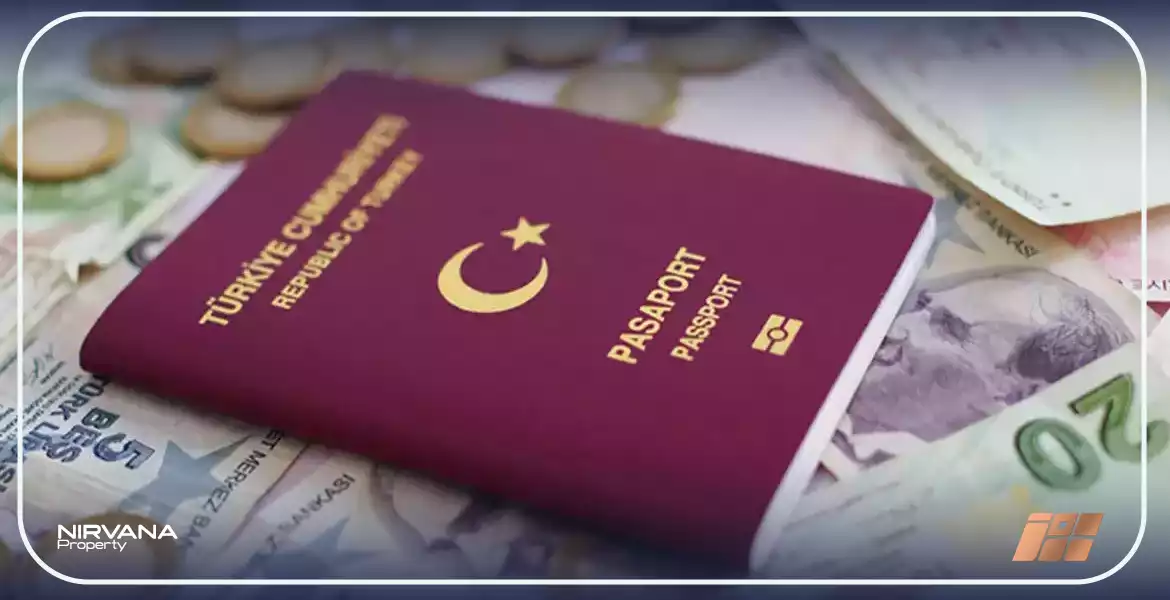 What are the Types of Turkish passports?
The Turkish passport is divided into different types granted to citizens according to their specializations and needs, and we will explain them in more detail below:
Ordinary passport: this is the red-colored Turkish passport that the Turkish state issues to every citizen in Turkey.
A foreigner who has obtained Turkish citizenship and has a personal Turkish identity can carry it directly and benefit from its various advantages.
Private Passport: This is the green Turkish passport issued only to high government officials of the Turkish state.
Stamped Passport: This type of Turkish passport is gray and has a stamp indicating that its holder is a public employee or a journalist in Turkey and other state agencies.
Diplomatic Passport: The Turkish state issues the Turkish Diplomatic Passport to all persons working in the diplomatic service, including ambassadors, consuls, etc.
What are the required documents to obtain a Turkish passport?
Personal ID and a photocopy of it.
Two personal photos.
Receipt of payment by mail.
Proof of residence.
Application for extracting and filling in the application with the required data.
After completing the previous steps, the passport will be sent to the address provided by the applicant in the Population Affairs Department after a maximum of 30 days.
What is the power of Turkish passport?
If you obtain Turkish citizenship by investing in real estate in Turkey, you can benefit from the passport. With which you will receive all the benefits that Turkish citizens enjoy inside and outside Turkey.
Considered one of the most powerful passports in the world. With each new day that passes, more foreign investors or those who want to immigrate and settle in Turkey or even invest and get Turkish citizenship are coming and the Turkish passport will help them move around easily
Due to Turkey's geopolitical location, you can benefit from the passport in all areas because:
Turkey is a bridge between East and West in terms of trade and energy
You can take advantage of government incentives to strengthen your business activities
Thanks to Turkey's stable and developed economy, you will find very luxurious living conditions
You will benefit from privileges and strong global relations and agreements
You can enter more than 100 countries without a visa. You will also have easy access to all 26 Schengen countries.
You do not need to renew your passport for 10 years.
There is no minimum length of stay You will be delivered within 90 working days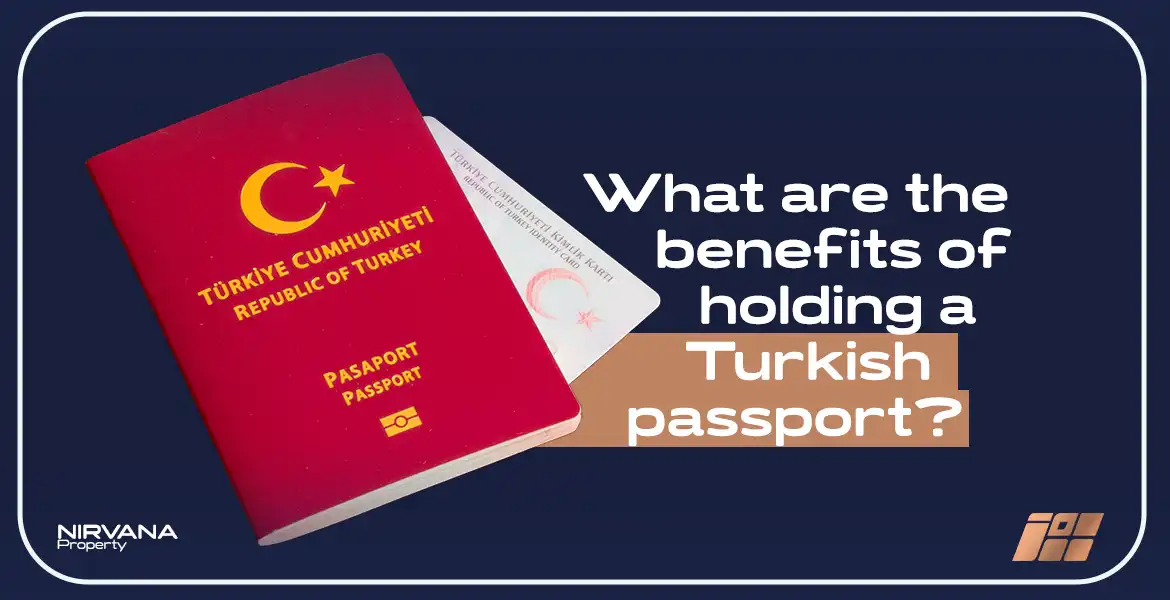 What are the advantages of a Turkish passport?
The main advantages of the Turkish passport are visa-free entry to 77 countries and easy entry to 26 Schengen countries.
A Turkish passport holder can travel to 33 countries and will automatically receive a visa upon arrival.
Turkish passport holders can travel to more than 8 countries by applying for an electronic visa online.
One of the most important features of the Turkish passport is that it is one of the top 30 passports in the world.
It provides the holder with free college tuition and payment plans granted to Turkish citizens.
There is no minimum length of stay requirement.
The processing and delivery times of the Turkish passport are relatively short, up to 30 days, which is an important feature of the Turkish passport.
The holder is granted all medical rights that Turkish citizens are entitled to.
The holder can benefit from retirement benefits.
It grants the right to vote in all types of elections in Turkey.
One of the best features of the Turkish passport is that it allows people who have a Turkish passport to obtain dual citizenship, which means that the foreigner can keep his original citizenship.
A Turkish passport is valid for 10 years.
Another advantage of the Turkish passport is that it can be renewed for life.
People who have Turkish citizenship have the right to obtain a Turkish passport immediately after obtaining Turkish citizenship.
Is the Turkish passport powerful?
In simple words, yes and we will tell you about the power of a Turkish passport.
The Turkish passport offers many privileges and facilitation, as it is possible to apply for a passport directly upon obtaining Turkish citizenship without the need for a period of stay, as in most countries the issuance of the passport takes place within about one month, which is a relatively short period compared to other countries, in addition to the fact, that the power of the Turkish passport can be noticed when it changes the whole life of its new holders, for example, it is valid for a long time and only needs to be renewed once every 10 years, the foreign citizen does not have to give up his or her original citizenship, as dual citizenship is a legal right, and the Turkish citizen, while outside the country, receives full citizenship rights, the right to vote, can benefit from pension programs for Turks, and receive free health and education benefits.
Syrians who obtain Turkish citizenship can enter Syria indefinitely through the temporary land crossings between the two governments and return whenever they wish, which shows the power of Turkish passport since not many countries can offer such security for their passport holders.