Geographically speaking, Alanya is a peninsula since it faces the Mediterranean Sea and is surrounded on three sides by a stunning, unspoiled coastline.
According to Turkish historical sources, Alanya was first inhabited by the Romans, followed by the Byzantines, the Seljuks, and finally the Ottomans.
Today, because of its advantageous geographic location, it has become one of the most popular destinations for foreigners, particularly Europeans, to live and reside.
Alanya is one of the most visited cities by tourists for its fascinating beaches and the presence of various entertainments besides the weather during summer times.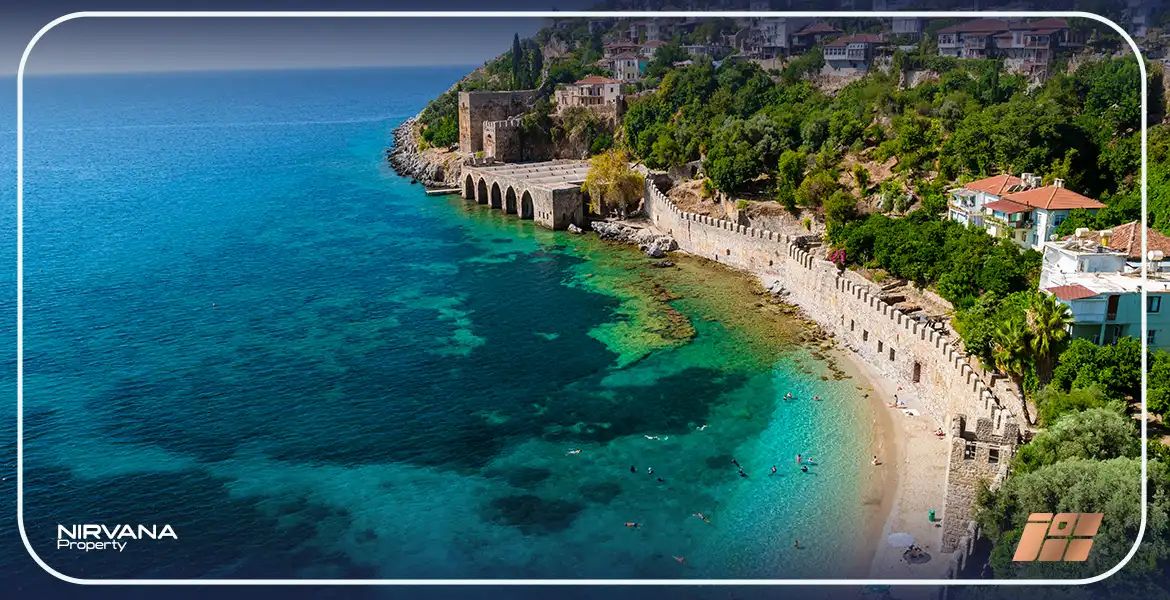 Living in Alanya
With its rich historical context, attractive natural beauty, warm sea shoreline, ideal temperate temperature, and a significant number of archaeological sites overall, Alanya stands out as one of the major tourist attractions in Turkey.
One of the most sought-after places for foreigners who wish to live there and buy property in Alanya. If you want to purchase a property in Alanya and live in a peaceful and comfortable atmosphere, there is no better alternative than this city.
This city is the ideal spot for a comfortable living away from the hustle and bustle of major cities, where all the conveniences and tranquility of its citizens are accessible.
Many areas are good for habitation and stability, but some of them also have a touristy vibe, which drives up their costs relative to other neighborhoods, particularly if you're searching for an apartment to rent or purchase.
Also You Can Read About: Most things you should know about Bodrum Turkey
Where is Alanya?
is located in the south of Turkey on the mediterranean sea. The best neighborhoods to live in are Demirtaş Neighborhood, Mahmutlar Neighborhood, Baylar Neighborhood, Guzelbag Neighborhood, Avsallar Neighborhood, Inçkum Neighborhood, Kargicak Neighborhood, Kestel Neighborhood, Tosmur Neighborhood, Oba Neighborhood, Konakli Neighborhood, Tosmur district, and Turkler district. The total area of Alanya is approximately 175.678 hectares.
The Mahmutlar district, which is heavily occupied by foreigners, is one of the most well-known places. About 150 kilometers separate Antalya city from the Mahmutlar region of Antalya. There are several benefits and housing possibilities in Demirtas, Cikcilli, and Avsallar.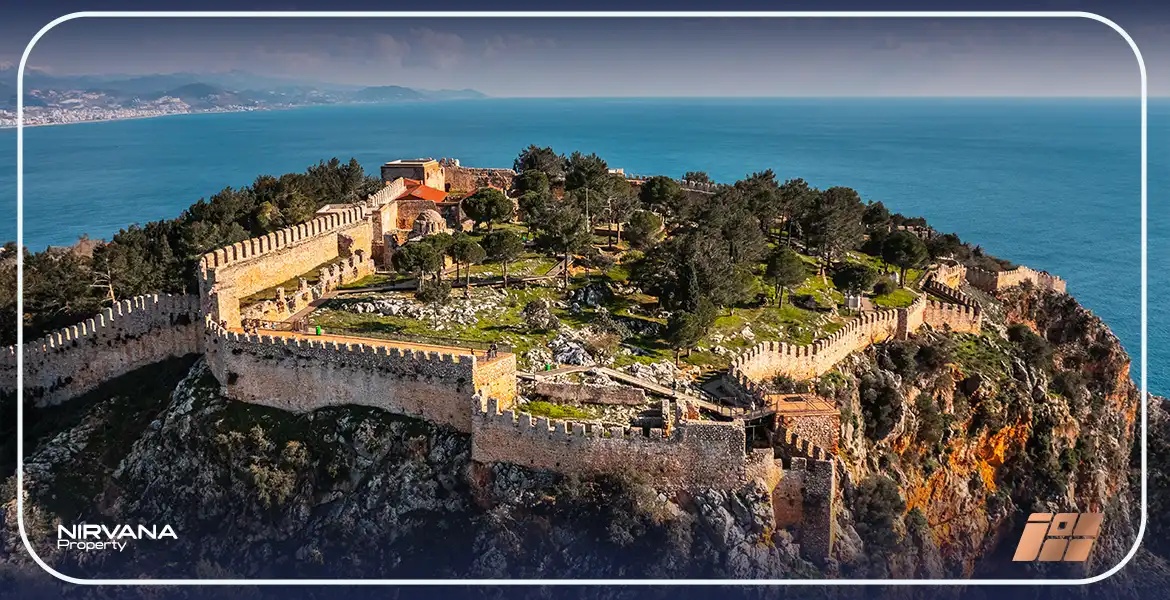 Places to visit in Alanya?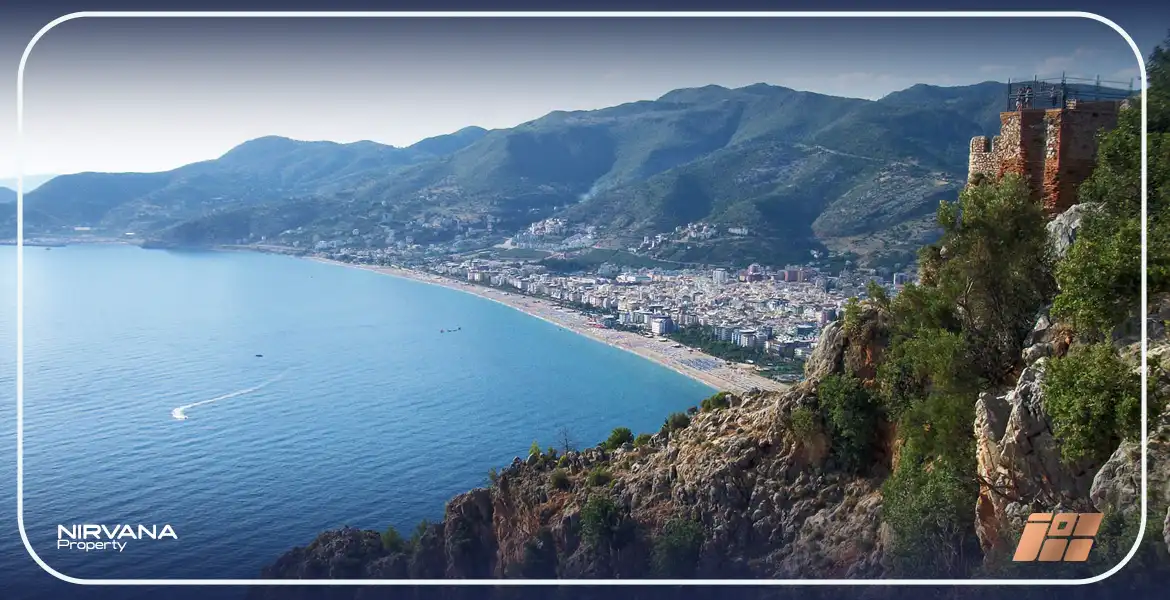 Cleopatra beach: The beach boasts beautiful pebble sand, and clear waves, and is near Alanya's tourism district. Kleopatra Beach is one of the typically well-maintained beaches where vacationers go to unwind, swim, and engage in a variety of exciting water sports.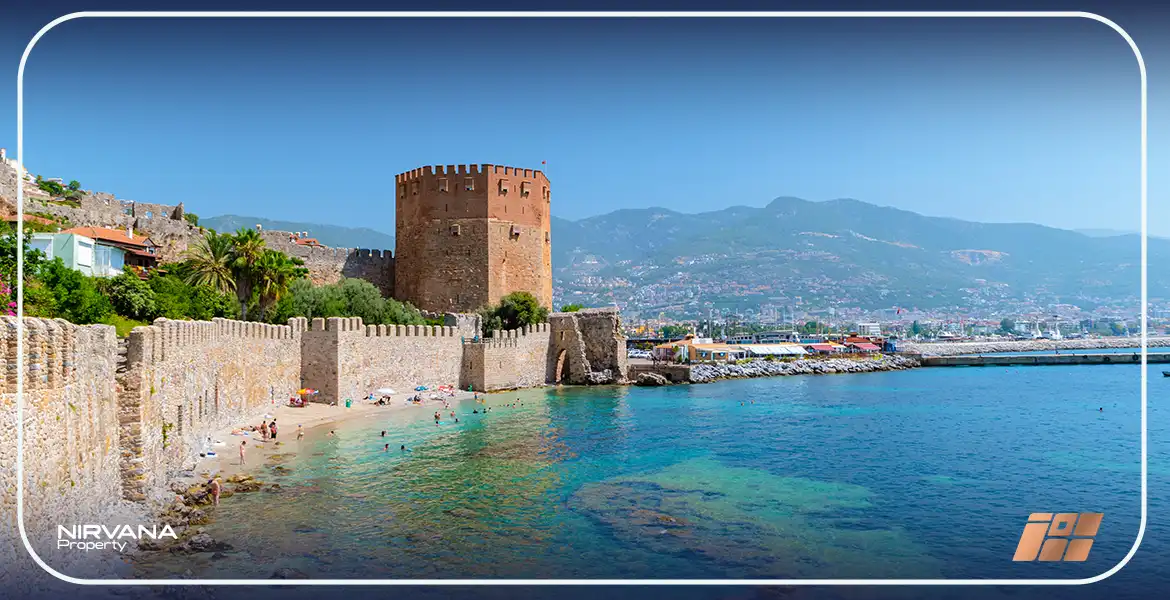 Kizil Kule: The tower, which is 33 meters high and made of red bricks, is arguably one of the most significant specimens of medieval military construction in the area. The tower was historically significant in defending the local port and shipyards against attacks by enemy navies.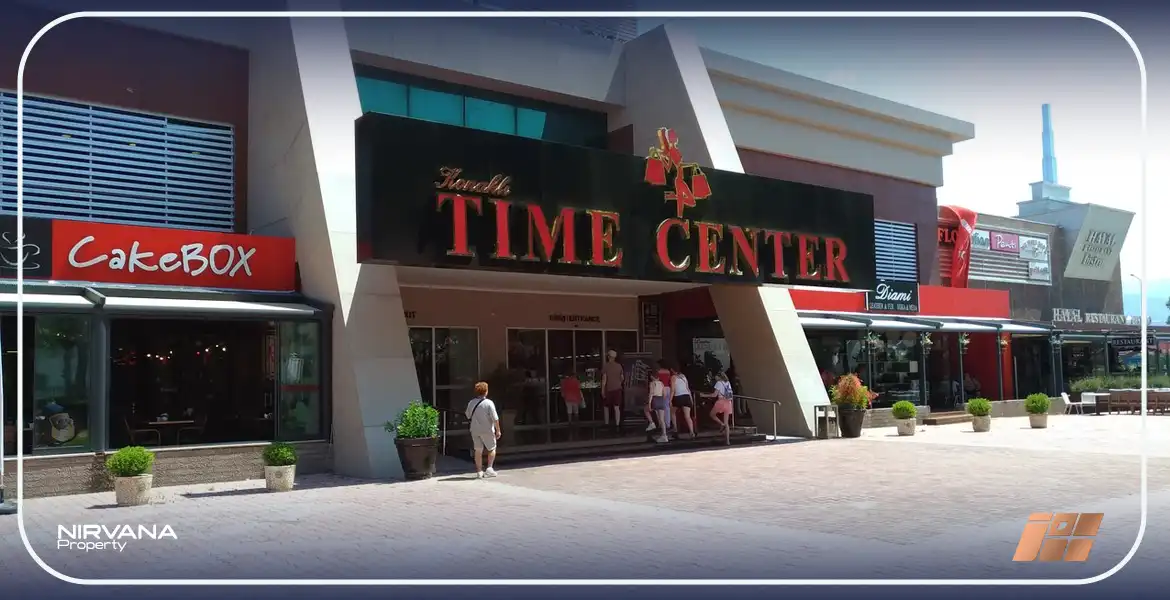 Time center mall: It is one of the busiest shopping centers in the Konakl district of Alanya and has 47 stores of the most famous Turkish and international brands, as well as gastronomic facilities and an area for children's entertainment.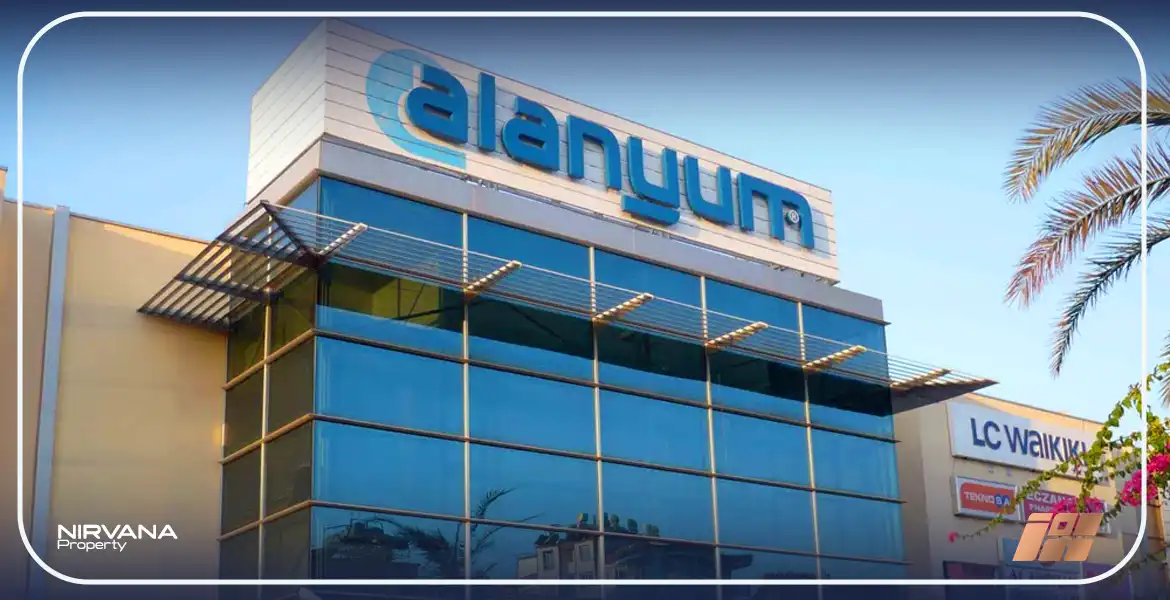 Alanyum mall: It consists of 60 shops of Turkish and international brands; it is also considered to be the largest mall in Alanya.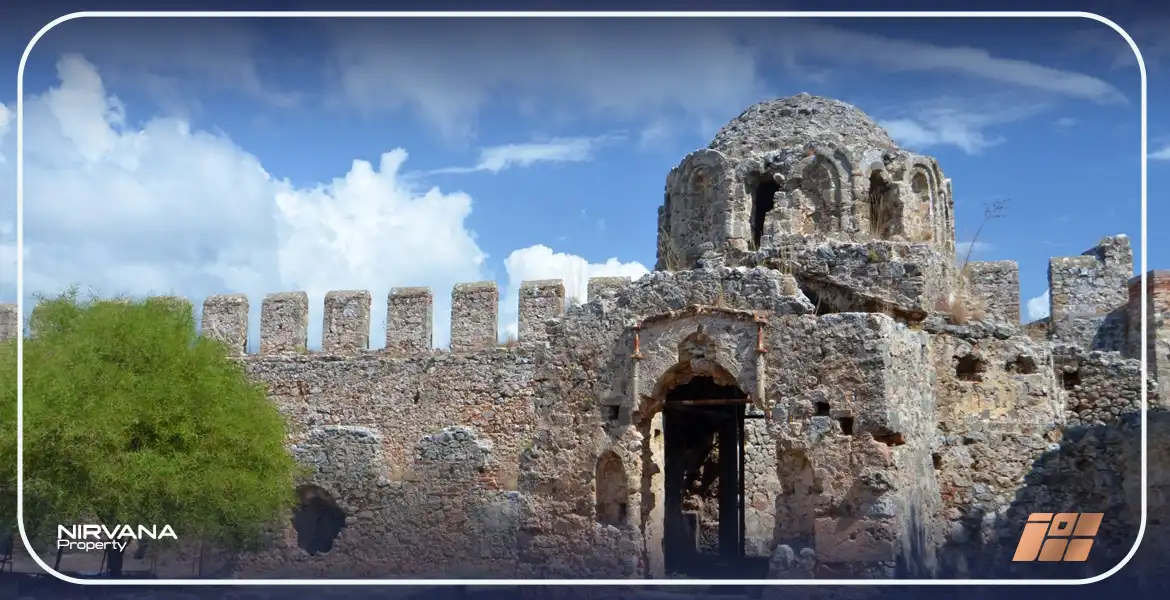 Byzantine castle: It is a Byzantine castle built in 1199 AD, and one of the most visited monuments by tourists, It is a long-standing monument that has witnessed a long history from Byzantines to Seljuks, Mamluks, and Ottomans.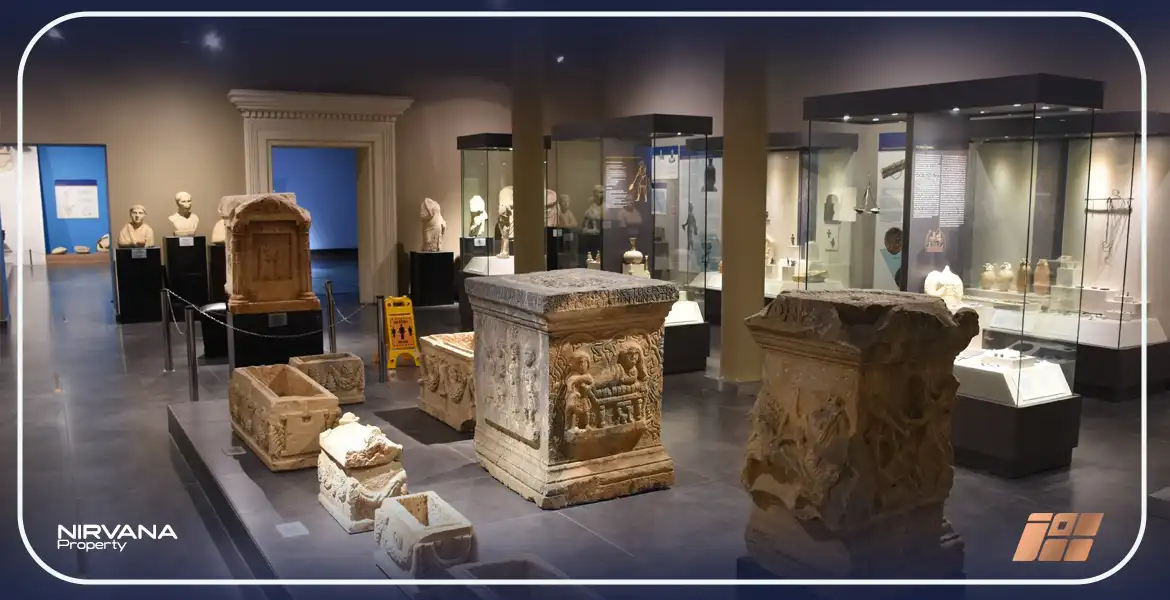 Archaeological museum of Alanya: The museum, which opened its doors to guests in 1967, is home to a collection of relics from the Bronze Age and other older historical eras in the area. Turkish and Islamic antiquities from the Ottoman Empire and the Seljuk Empire are also included in the museum's collection.
Ataturk house museum: When Mustafa Kemal Ataturk visited Alanya on February 18, 1935, he stayed in this house. After his visit, the owner donated the home to the Ministry of Culture, who repaired it and opened it to the public as a museum in 1987 under the name Ataturk House Museum in the city.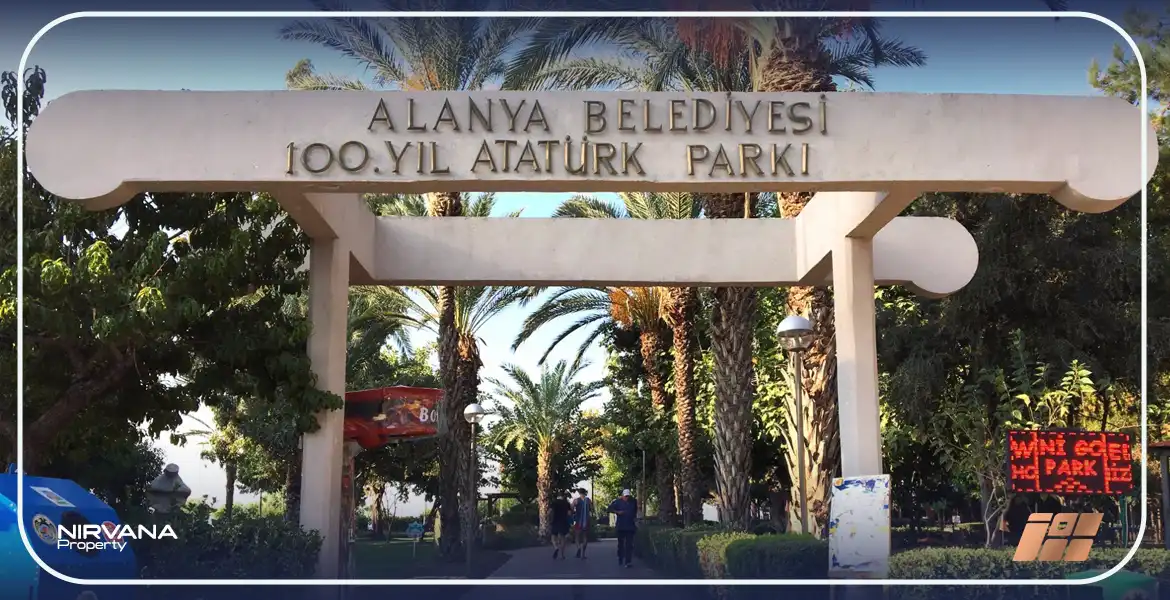 Ataturk park: One of the best spots for strolling, jogging, and resting under the shade of its trees while taking in the cooling sea breezes is the park, which is close to the popular Cleopatra Beach and is distinguished by its huge green areas.
Gemili mosque: It is a historically significant Seljuk mosque, however it lacks all distinctive Seljuk architectural features. The mosque is made of bricks, has a cubic shape, and was erected more than 700 years ago. Its structure is unlike other mosques in that it lacks beacons, domes, inscriptions, or decorations, with the exception of the odd designs that decorate its interior walls. Typically, the history of Alanya's nautical life in the thirteenth century is depicted on the walls of mosques by more than 170 ship designs.
Alanya's castle: It is a Seljuk fortress that was constructed in the thirteenth century by the Seljuk leader "Aladdin Kay Kubat" with the intention of protecting the city. It has 140 watchtowers and 83 facing towers.
You Can Read About: The Ultimate Guide to visiting Ankara Turkey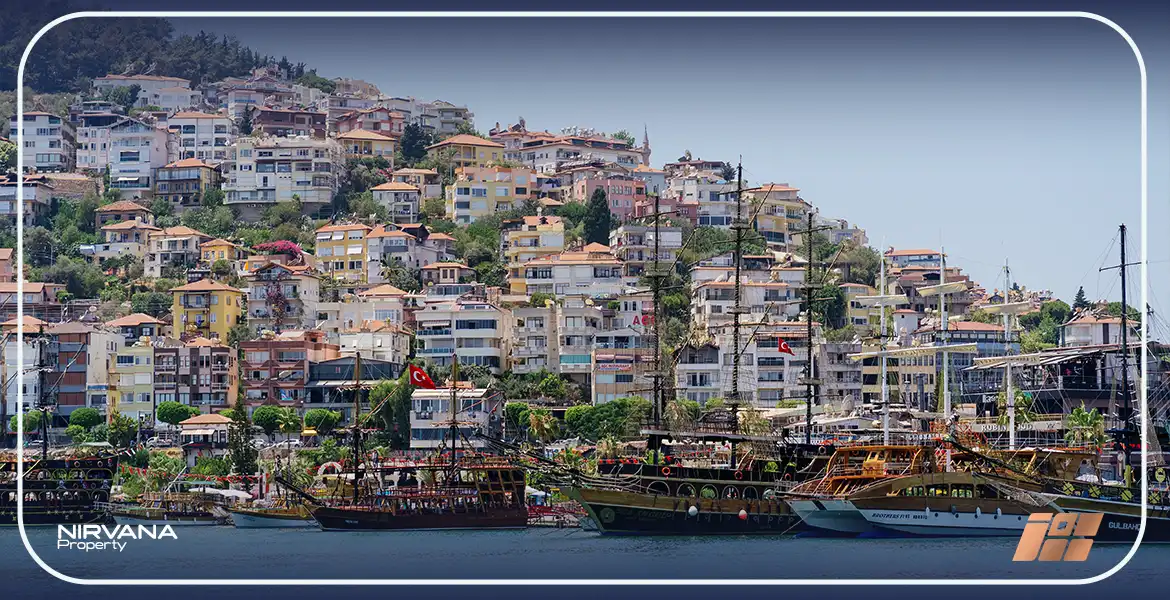 Services in Alanya
In comparison to other cities in Turkey or the medical tourism industry, Alanya cannot be listed among the places with outstanding reputations in the health sector.
However, Alanya, Antalya unquestionably has a sufficient number of healthcare facilities and competent public and private hospitals, in which all medical specialties are available, such as the Alanya state hospital, which is the new Alanya Training and Research Hospital and is located in the center of Alanya, in Oba, just 300 meters from the highway and one km from Alanya's tourist beaches, and Baskent university research center, which is located in Saray, right in the middle of the city.
There are also many private hospitals in Alanya such as Anadolu hospital which is located in Kadipasa on the D100 highway. It has around 100 beds, 4 operating rooms, delivery rooms, and an ambulance service. Yasam hospital which proved many specialties in surgery
Education: "Alanya Alaaddin Keykubat" State University was founded in 2015 and offers accredited higher education in a global learning environment.
You Can Read About: Provide a final summary of the importance of bursa city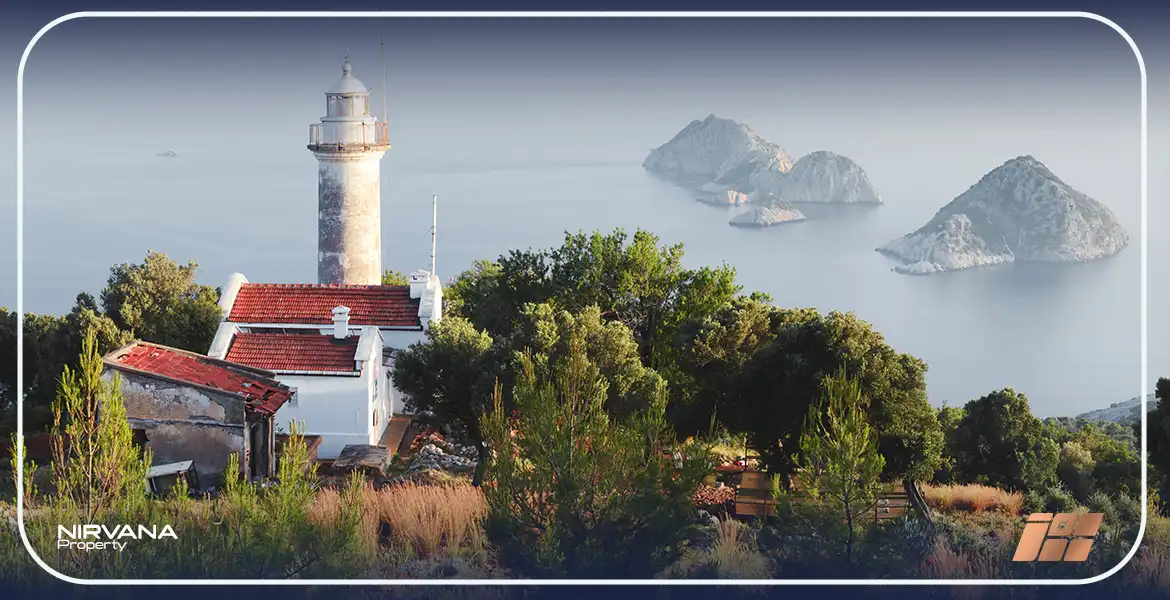 Real estate in Alanya?
Alanya district is a part of Antalya that attracts many visitors, especially in summer, and has also attracted the attention of investors.
It is an excellent choice for both locals and visitors due to its good transport links. Those who are attracted by the historical splendor, sea, sand, and sun will not want to miss Antalya.
For this reason, Antalya still has a lot to offer to those who invest in renting and have a long-term perspective. Kaş and Alanya are considered the most lucrative districts of Antalya in the summer, but with the value of the inland districts, public interest has also increased. One of the best cities in Turkey for real estate investment is Alanya.
Investors from Turkey and all over the world are attracted to Alanya because of its numerous remarkable projects and growing population. Especially investors from Germany and England prefer Alanya.
Due to the significant influx of European and Russian visitors to Antalya's resorts and tourist facilities, as well as other forms of the real estate designed to accommodate tourists, real estate values have increased in general and in Alanya in particular.
Moreover, property prices everywhere are adjusted to many factors like location; for example, sea view property in Alanya would cost more than any other real estate for sale in Alanya.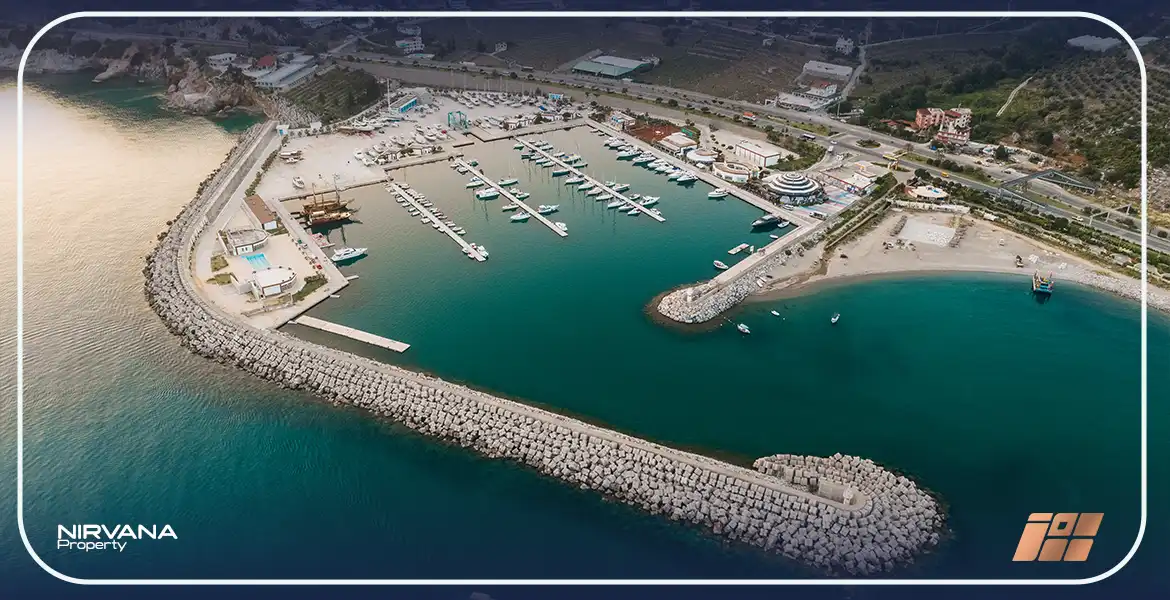 Is it worth it to live in Alanya?
Many people are looking for real estate for sale in Alanya and sea view apartments in Alanya to either invest, settle down or enjoy a vacation home.
The real estate offer in Alanya is rich and suitable for both residential and investment purposes.
The most important of these are the sea-view apartments in Alanya, which are available in a variety of opulent residential complexes and offer luxury apartments with a wide range of services and leisure facilities.
It is known that the average price is determined through a thorough analysis that includes all types of apartments and takes into account the diversity of their sizes, regions, locations, and views.
The indication of the average price is also a sensitive indicator, occasionally changeable and constantly fluctuating between increases and decreases.
FAQ