Uskudar district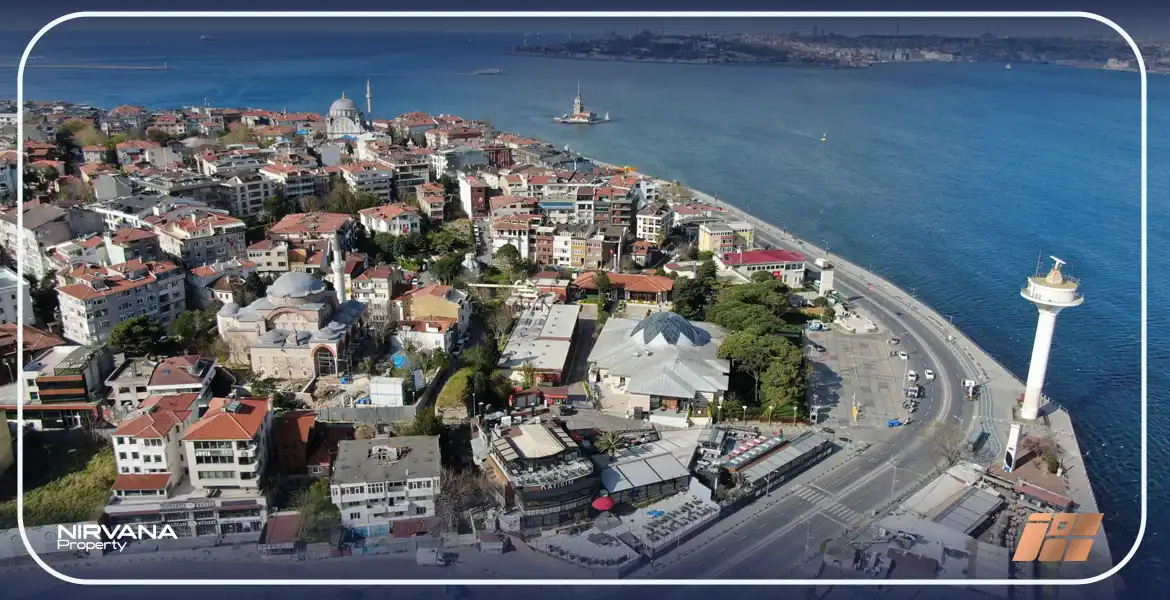 Uskudar is famous for its exquisitely sculpted shoreline, which draws a large number of visitors. Camlica Hill, Istanbul's highest point, is located there, giving residents and visitors a panoramic view of the whole city.
Aside from that, this is a city that is largely historical and is full of famous sites like the Fountain of Sultan Ahmet III and the Fethi Pasa Grove. There is certainly a lot of gorgeous landscape to take in.
There are three neighborhoods in Uskudar that come highly recommended: Kuzguncuk, Cengelkoy, and Beylerbeyi. A conservative neighborhood in Istanbul, Uskudar has remnants of Ottoman architecture in its mosques, homes, and fountains.
It is home to over 500,000 people. Cafes, restaurants, and conventional retail areas also live on the energy of daily living and social communities.
Uskudar's seaside position provides a significant ferry port to Istanbul's European continent, which is a key perk. It is now simpler for commuters and tourists who wish to learn more about this area of Istanbul.
What to do in Uskudar?
Uskudar was once one of the regions where many sultans constructed their palaces. Today, in addition to mosques, baths, markets, and other establishments, it is abundant with historical monuments of great significance. These factors have made Uskudar a universal symbol of Istanbul and Turkey, and as a result, it has drawn investors' attention and seen an increase in the value of investments there.

Maiden's Tower: The tower, known in Turkish as Kiz Kulesi, is a recognized symbol of Istanbul. In the middle of the Bosphorus, near the Uskudar seashore, the tower is perched on a little rock. In comparison to other important locations like the Topkapi Palace, the structure may seem like a modest, minor tribute to Istanbul. Despite this, due to the urban legends that surround it, it continues to be regarded as a prime dining location. They claim a fortune teller predicted the death of the king's daughter. Consequently, he constructed the tower and ordered her to spend several years there. She was unfortunately killed one day when a fruit basket arrived with a snake inside that bit her.

Mihrimah Sultan Mosque: The Ottomans left their imprint by placing mosques on these seven hills after the city was constructed on seven hills to resemble Rome. Mihrimah Sultan Mosque, a gleaming example of Ottoman architecture from the 16th century, is the mosque to seek in Uskudar. Travelers from all walks of life come to appreciate the house of worship, which was designed by the renowned Ottoman architect Mimar Sinan, who left his stamp on Istanbul for decades to come with timeless, beautiful architecture. In Uskudar, there are 187 mosques, and 56 of them are considered to be of historical significance, so keep a lookout for them while you explore.
Sultan Ahmet Fountain: Emetullah Rabia Gulnus, the Sultan's mother, who is interred at Uskudar, received a fountain in her honor. The fountain was relocated in 1933 from its original location on the Bosphorus shorefront to accommodate weary passengers arriving by boat. The fountain has undergone two restorations to return it to its former splendor, demonstrating Uskudar's commitment to protecting ancient sites.

Services in the Uskudar district
Transportation: Uskudar's most unique feature is its location on one of the two sides of the Bosphorus Strait Bridge, which was recently renamed the 15 July Martyrs Bridge and is one of the most significant and well-known travel routes in Turkey and the rest of the globe.
On Istanbul's European side, regular and reasonably priced ferry services depart for Uskudar from Eminonu, Kabatas, and Besiktas. However, we like the Marmaray train running under the Bosphorus from Kazlicesme to Uskudar.
The clean and cheap cross-country bus system arrives daily from other places within Istanbul. Otherwise, Sabiha Gokcen airport serves the Istanbul Asian side, including Uskudar, with a frequent, year-round flight schedule. The transfer time from the airport is just 40 minutes.

Education: Uskudar has distinguished itself by housing a variety of educational institutions, including two public and two private universities, 86 public elementary schools, 22 private schools, 26 public secondary schools, and 23 private secondary schools.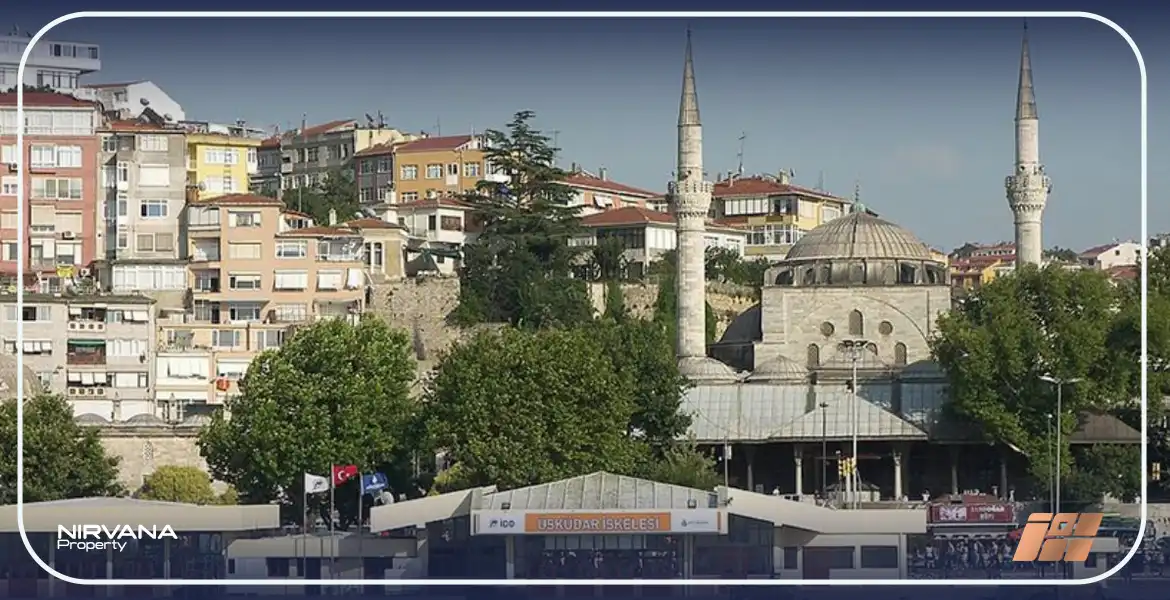 Real estate in Uskudar
Many people are looking up property for sale in Uskudar, and sea views apartments in Uskudar. As a prominent district of Istanbul, Uskudar real estate market is vibrant where buyers and sellers constantly alternate, offering high liquidity and potential appreciation.