Sultan Gazi district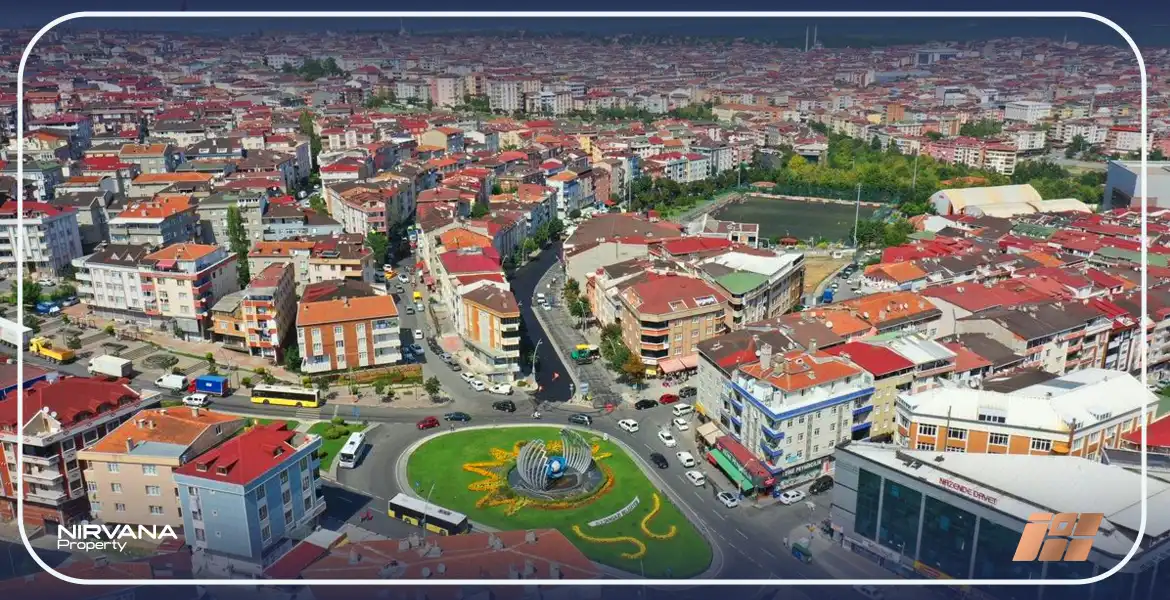 With a population of over 500,000, Sultan Gazi district is one of the most sought-after places for stability and housing. As a result, the population where it has settled views it as being crowded despite its numerous advantages.
This creates a variety of new job opportunities in the area. Sultan Gazi district is near areas of central Istanbul like Sisli and Eyup Sultan.
As a result, it is a particularly excellent choice for travelers who want to see the city's historical and archaeological sites while also living in a quiet neighborhood away from crowds and noise. Sultan Gazi is one of the trading, business, and market
Turkey, especially Istanbul, is one of the most popular tourist destinations in the world due to its attractive nature, ancient culture, prestigious streets, bustling markets, and its role as a cultural and commercial link between Asia and Europe.
One of the most searched things online is buying real estate in Istanbul, especially sea views real estate in Istanbul, as the real estate market in Turkey is one of the leading markets. Each area of Istanbul has a different advantage from the others.
Where is Sultan Gazi Located?
With a housing census of over 500,000 and a location close to Istanbul's center, the Sultan Gazi area is situated in the city's European region in Turkey.
This area is surrounded by the neighborhoods of Sultan Ayyub, Ghazi Osman Pasha, Esenler, and Basaksehir. It is also conveniently located near Fatih, Beyoglu, and Sisli.

Services and Infrastructure in Sultan Gazi?
The overpopulation of Sultan Gazi has created a need for all services from the largest to the smallest, from the government sector to those related to the private sector, thus there are dozens of schools in the region that accommodate primary, preparatory, and secondary school students, in addition to the presence of dozens of health centers ranging from oral health to cardiac care to specialized arthritis treatments.
Transportation
In the area, Eyup Sultan has access to a network of reliable transportation lines.
Although there are no subway or metro lines in the area, public bus routes connect the various parts of the region and link the region to the rest of Istanbul, especially to the major areas nearby, making travel convenient and always available.
The routes connect the region with its neighborhoods to the city center and serve the area.
The province also connects a network of railroads passed by streetcars (T04) through its neighborhoods with the center of Istanbul (Topkapi region) and serves as an essential and important artery in the region to relieve traffic and reduce travel times.
Education
The Sultan Gazi infrastructure includes a network of schools for all kindergartens through a primary and preparatory level, up to a secondary level in its numerous professional, technical, scientific, social, and sports branches, among other things, with more than eighty-six schools of all ages.
Medical Centers
In the private sector, there is a hospital (Bahat) in the Sultanciftligi neighborhood, a hospital (MediGold) in the Yeni locality neighborhood, and a large number of clinics and free family care homes serving patients in the area.

Real estate in Sultan Gazi
In the Sultan Gazi district, both investors and construction companies are continually active.
In the Sultan Gazi region, the results of the Turkish government's urbanization initiative can be seen in the renovation of historic buildings and the construction of modern housing complexes with better standards and safer construction.
The properties owned by Sultan Gazi are just that. These real estate complexes are characterized by a special location, integrated services, and high-quality construction that guarantee a high standard of living.
Many of the solutions offered by Sultan Gazi Properties are acceptable to numerous overseas investors. In Sultan Ghazi, there are apartments, villas, offices, and other suitable alternatives for people who want to acquire property in a special district of Istanbul.
With amenities such as sea view, city view, and ideal residential buildings. One of the advantages of investing in Sultan Gazi is the presence of small industries with large commercial centers, making the district an important destination for international and Turkish investors.