Kadikoy district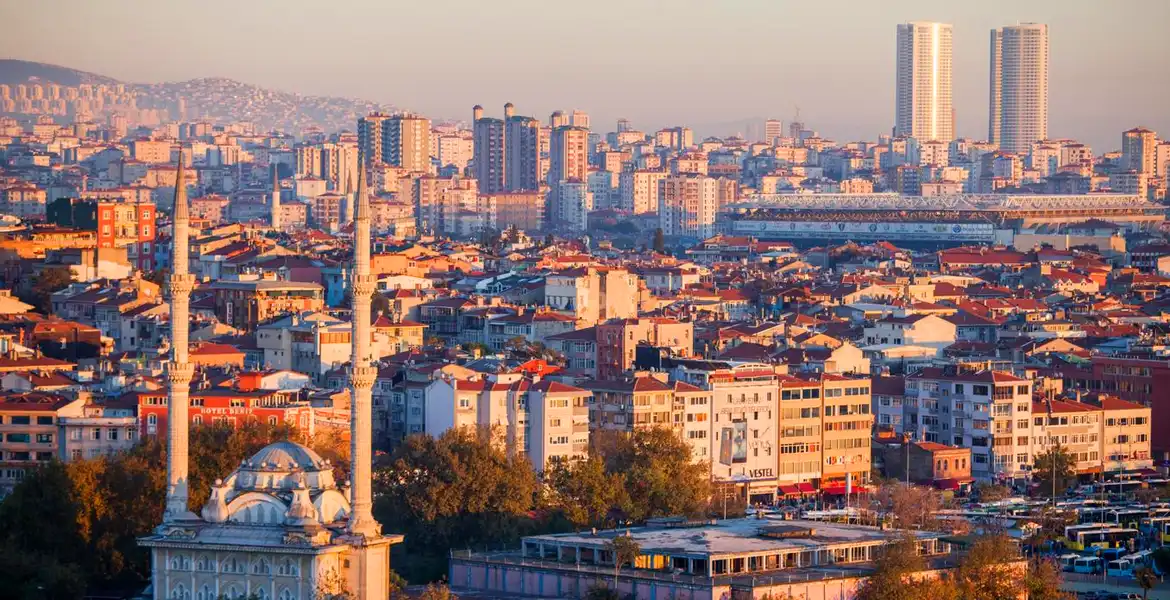 Kadikoy is a neighborhood in Istanbul, located on the Asian side of the Bosphorus.
With its active and colorful neighborhood life, market, student population, cultural and artistic events, nightlife, shopping malls, historic buildings, beachfront recreational and dining venues, and ferry ports, it is one of the most famous neighborhoods in Istanbul.
In Istanbul, This district is an important hub for shipping traffic. It is one of the most sought-after neighborhoods in Istanbul due to its services, location, and rising real estate prices.
Turkey, and Istanbul in particular, is one of the world's most popular tourist destinations due to its charming landscape, historical past, illustrious streets, vibrant markets, and its function as a crossroads for trade and culture between Asia and Europe.
Buying real estate in Istanbul, especially sea view property, is one of the most studied topics, as the Turkish real estate market is one of the top markets.
Each part of Istanbul has its own advantages. Bostanci, Feneryolu, Goztepe, Erenkoy, and Caddebostan were the neighborhoods in this district of Istanbul province that saw the greatest increase in value.
The location and amenities of the communities affect property values in the area. Rasimpaşa, Hasanpaşa, Egitim, and Merdivenkoey often have the best property for sale in Kadikoy.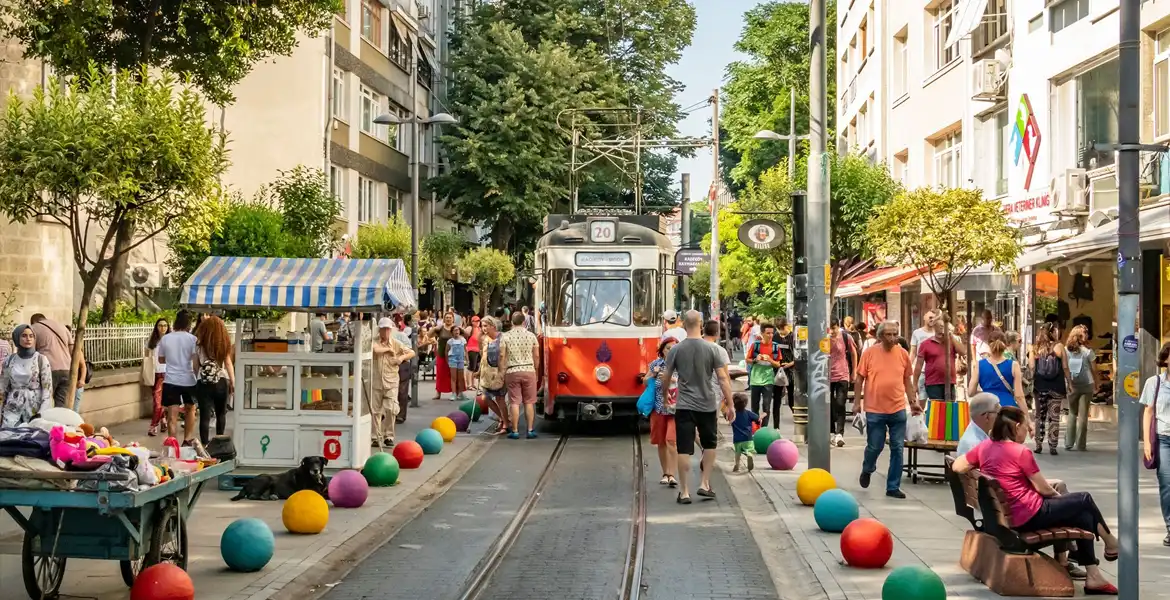 Where is Kadikoy Located?
Kadikoy is located on the Asian side of Istanbul. It borders the districts of Uskudar, Ataşehir, and Maltepe. There are 21 neighborhoods in this district, including well-known areas like Caddebostan, Suadiye, and Goztepe.
Students choose this area because there are many universities nearby.

What are the best places to visit in Kadikoy?
In the antiquarian bookshops in Kadikoy, you can find used books as well as collections of various priceless magazines and journals. Numerous antiquarian bookstores in Kadikoy also offer reasonable prices for sound recordings.
The Kadikoy Cartoon House and the Nazim Hikmet Cultural Center are two of the neighborhood's unique venues. Kadikoy is the meeting place for art lovers.
Kadikoy is full of history and rich culture because it might not be known to many but the area is so old that it has many churches and synagogues and many more monuments that you can visit.
Streets like Altiyol, Bahariye, and Bagdat are bustling with activity, as is the Kadikoy Bazaar. Moda Cape could be your first port of call when you visit this place. Kadikoy is one of the most attractive tourist destinations in Istanbul due to the numerous green spaces in its gardens and parks where you can have a walk on the breathtaking coastline on the Sea of Marmara.
Baghdad Street, which runs parallel to the Marmara Sea from this district neighborhood to the Maltepe area, is lined with a number of cafes, eateries, and businesses.
One of Istanbul's most beautiful alleys is called Kadikoy Umbrella Street because the shop owners opted to hang a lot of colorful parasols over the street to block the sun's heat and give the street a unique look.
At this district Fish Market, you may find fresh fish prepared in a variety of mouthwatering delicacies.
If you like shopping a lot for local goods like many tourists do, then Kadikoy Pazar is a well-known traditional one where you can buy anything from clothing to food to flowers to accessories to cosmetics.
Services and Infrastructure in Kadikoy?
Transportation: This district is 20 km from Sabiha Gokcen Airport, and Haydarpasa train station is in the center of the area.

There is also a ferry port for ferries coming from Eminonu. You can also reach Kadikoy via the metro, train, and several buses from Taksim. 

Real estate in Kadikoy?
Real estate ownership in this region has become extremely safe as a result of the expansion of the area's infrastructure and the rise in the number of large development projects, and Kadikoy investment has recently seen an unprecedented demand. Investing in real estate is one of the most profitable ways in Turkey, especially for property for sale in Istanbul.
Kadikoy is an excellent place to find apartments for sale in Istanbul or even commercial property for sale in Istanbul because it's a profitable area for both rental and long-term investments, and that's why many people look for apartments for sale in Kadikoy.
The real estate market has witnessed a huge increase in profit during the last decade, especially in a city like Istanbul which is full of opportunities and a wide range of prices that meet all your needs, and Nirvana property will help you pick the most suitable property.