Bakirkoy district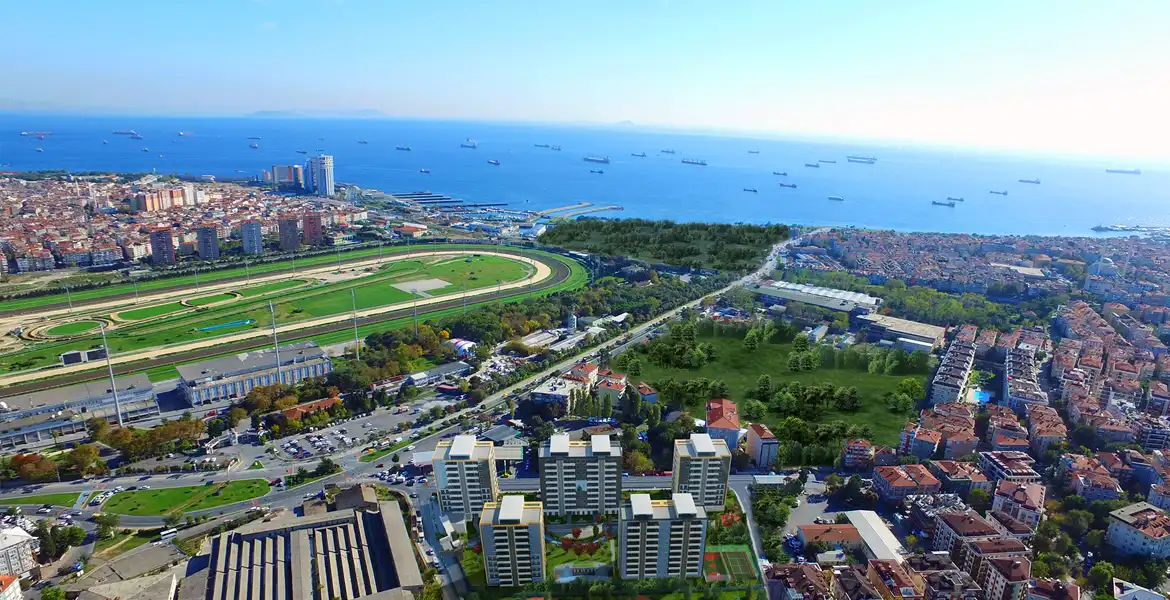 Turkey, particularly Istanbul, is one of the most well-liked travel destinations in the world because of its alluring landscape, rich history, elegant avenues, vibrant marketplaces, and function as a crossroads for trade and culture between Asia and Europe.
Considering that Turkey's real estate market is one of the top markets, purchasing real estate in Istanbul, particularly sea view real estate, is one of the most researched topics.
Each neighborhood in Istanbul has a distinct advantage over the others. Bakirkoy is one of those districts that are famous for Seaview properties. Bakirkoy is one of the most active areas in Istanbul, especially for those who look for apartments for sale in Bakirkoy as it is considered a residential area.
Bakirkoy was founded in 384 AD by the Byzantine Emperor Constantine as a summer resort. Bakirkoy served this purpose for many years, but today it is considered a district in the center of Istanbul.
Bakirkoy, which was one of the largest districts of Istanbul before 1989, took its present form after Kueçuekçekmece, Bahçelievler, Bagcilar, and Güngören split off from it and established themselves as districts.

Where is Bakirkoy Located?
Bakirkoy, a long stretch of coastline on the Sea of Marmara, is situated on Istanbul's European side. Its location surely contributes to the region's temperate climate and natural beauty, making it a popular destination for people who want to enjoy its special pools and facilities.

What are the best places to visit in Bakirkoy?
This district is an important destination for tourists as it is full of activities to experience. You can start with the shopping centers such as Galleria, which is considered one of the most important shopping centers in Istanbul for being considered the first modern shopping center in Istanbul, Capacity, Town center, and Carousel. 
The Florya region is one of the fanciest places you can visit in Bakirkoy which has a fantastic view over the coast of Marmara which has countless activities such as a museum that is visited by tourists, many cafes and restaurants, and of course Istanbul Aquarium which is the largest one in the middle east and one of the largest in Europe. The aquarium contains over 15,000 creatures.
The botanical garden in Bakirkoy is a place that's frequently visited especially for entertaining activities for children.

Services and Infrastructure in Bakirkoy
Transportation: Bakirkoy is very accessible from all the surrounding areas via public transport due to the developed infrastructure. The ferry is a very important transportation method in the area as well as the tram line which operates between Sirkeci and Halkali.
Schools and Universities: the district is full of educational institutes alongside international ones which makes it a perfect place for families to settle in

Apartments in Bakirkoy
Investing in real estate is one of the most profitable ways in Turkey, especially for property for sale in Istanbul.
The real estate market has witnessed a huge increase in profit during the last decade, especially in a city like Istanbul which is full of opportunities and a wide range of prices that meet all your needs, and Nirvana property will help you pick the most suitable property.
With the beaches of Florya, Yeşilkoey, Yeşilyurt, and Atakoey, as well as the cafes and promenades along the coast, Bakirkoy is one of the most important summer resorts and places of entertainment for Istanbul residents. Bakirkoy is a great place for investment for a number of reasons, including its convenient location and strategic position.
This district is the most populous district in Turkey because of its numerous economic opportunities and well-developed transportation system.
Depending on the population density, the cost of housing in this area also increases.