Bahçeşehir district

Bahçeşehir district has seen significant progress in health and education. There are a total of 10 universities in the vicinity of the seven hospitals, and 8 shopping malls.
The new airport is about 30 minutes away from Bahçeşehir, and the town has three highway exits and several bus lines leading to the city center. surrounded by the great outdoors
Turkey, especially Istanbul, is one of the most popular tourist destinations in the world due to its attractive nature, ancient culture, prestigious streets, bustling markets, and its role as a cultural and commercial link between Asia and Europe.
One of the most searched things online is buying real estate in Istanbul, especially sea views real estate in Istanbul, as the real estate market in Turkey is one of the leading markets. Each area of Istanbul has a different advantage from the others.
Where is Bahçeşehir Located?
Bahçeşehir Turkey is a neighborhood in the center of Istanbul on the European side of the city. It's close to major construction sites for the city's third bridge, the new airport, and the Northern Marmara Highway project, all of which will have an impact on local real estate costs.

What are the best places to visit in Bahçeşehir?
Cadde traveling through Bahçeşehir. 3. Cadde offers a wide range of restaurants and bars where you can try international cuisine. You'll have no problems finding services in 3rd Cadde, also known as Bank's Street. In the always busy and crowded 3rd Cadde you'll be greeted by luxurious houses that complement the surroundings.
Prestige Mall
Prestige Mall not only houses 55 international and local businesses under one roof but also has a world-famous café where you can get your coffee and a steakhouse where you can dine superbly. Your kids are sure to have fun thanks to the amusement park on the first floor.
Golet Park
Golet Park, which is situated in Bahcesehir, is a vast park that stands out among Istanbul gardens because of its lovely man-made lakes.
There are also several dining options and kid-friendly playgrounds. When someone mentions Bahçeşehir, the iconic Bahçeşehir Golet is the first place that comes to mind.
The Golet has long been a popular spot in Bahçeşehir for its tranquil atmosphere and excellent dining options.
Goletdraws the eye with its spacious open areas and is surrounded by renowned eateries, cafes, and bistros. The core of the fast-growing Bahçeşehir district, Golet offers a variety of amusements throughout the year.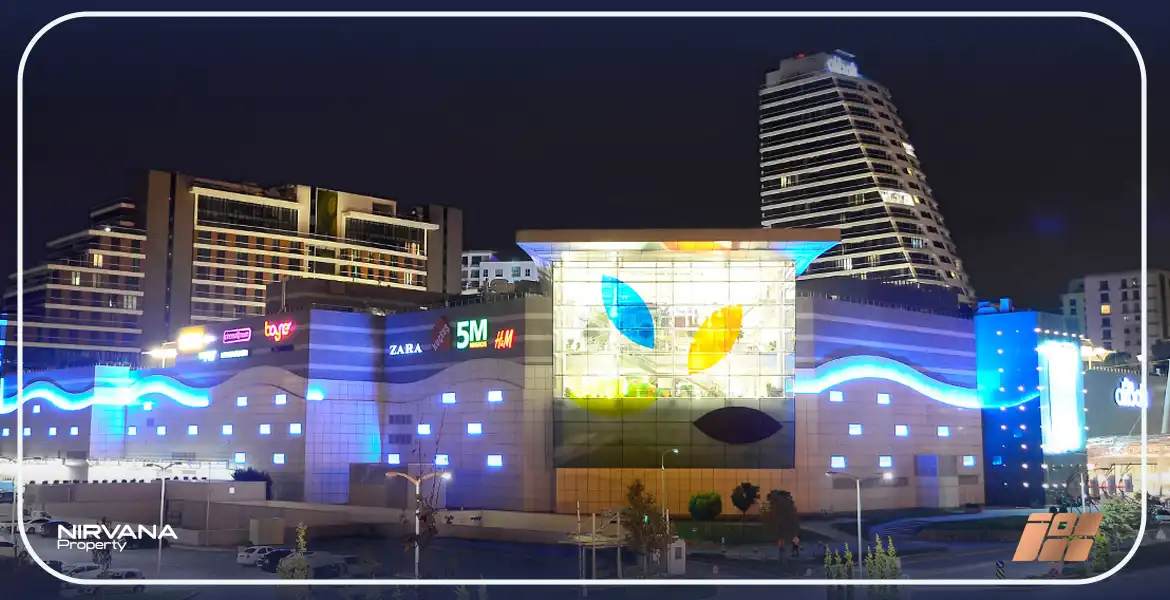 Akbati Mall
Akbati Mall features 200 indoor stores and restaurants, as well as a number of elite restaurants with some of Istanbul's best-known restaurant groups. There's also a fantastic gym and a theater with nine auditoriums in the large indoor spaces that give a sense of space. In addition to the eateries in the mall, there are also a variety of dining alternatives on the restaurant strip.
Services and Infrastructure in Bahçeşehir?
Transportation
The stretch of this line that connects Mahmud Bey, Bahcesehir, Ispartakule, and Esenyurt is around 16.4 kilometers long and spans 9 stops, cutting the distance between the districts of Bahcesehir and Mahmud Bey's travel time to 18 minutes.
Through a tunnel that emerges from the water below the sea, this line will also be connected to the Marmaray line, which connects Istanbul's two sides, Europe and Asia.
Education
The University and Hospital of Istinye, as well as a number of Arab and international schools in the area and its surroundings, are also located in Bahcesehir Istanbul, ensuring the smooth continuation of students' education.

Real estate in Bahçeşehir
Real estate investors have expressed great interest in Bahcesehir, which is linked to the Basaksehir district and has recently become a major hub for attracting real estate investors.
Property prices in the region are on the rise, especially in neighborhoods along the lake, where buyers are looking for Istanbul homes with lake views.
Ispartakule is about 1 km from the E80 highway, which is directly on the upcoming Marmara North Expressway and will connect the neighborhood directly to Basaksehir, providing quick access to Istanbul's new airport.
Bahcesehir and Ispartakule districts are close to the city's megaprojects, including the Third Istanbul Bridge Project, the Third Istanbul Airport Project, and the North Marma Highway Project, which connects these two megaprojects.
This will affect real estate prices in the districts, which have promising investment prospects.